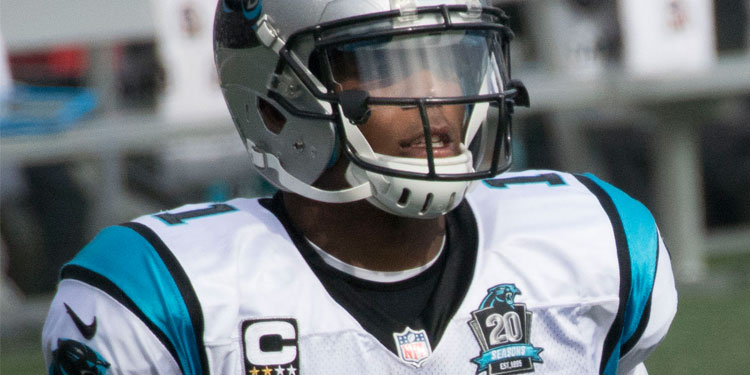 By Dave Friedman. The Panthers are a hot commodity on and off the field. When it comes to broadcast advertising, the team is as hot as it gets, and Fox is just one of the big beneficiaries.
"Inventory is extremely limited at this point and rates have definitely increased," said Cornelius based marketing guru Ginger Griffin. "It will cost even more in the playoffs. It's all about supply and demand."
The Panthers are having their best season since coming into the league in 1995.
In each of the first 14 weeks that the Panthers have played, counting both preseason and regular season games, their broadcasts have been the highest rated program in Charlotte. Throughout the 22 counties that encompass the Charlotte television market, 28.5-percent of all TV's have been tuned to the Panthers when they are on. That is more than a 20-percent increase over last season, and the best in franchise history. By comparison, NBC's The Voice and ABC's Modern Family capture around 8 percent of television sets.
The same can be said for the ratings on WBT-AM. They are soaring and that makes ad time valuable. Since 2005 the Panthers have controlled all radio inventory during their eight hour game day broadcast on their Charlotte flagship affiliate. In other words, the Panther and WBT negotiate terms that allow the games to air on the 50,000 watt station, and the team sells all of the commercials and sponsored elements.
"I think the biggest benefit of the success is both increased and positive exposure for the brand," said Panthers Director of Broadcasting Henry Thomas. "Even though we've sold out every home game for 20 years except for two, we still have PSL's, single game tickets, suites, tents, sponsorships and merchandise to sell. The more people who listen to and watch our games, the more fans and businesses tend to interact with our brand. A rising tide lifts all boats."
In January, 2013 Fox television bought WJZY and WMYT from Capitol Broadcasting for $18 million. Fox then shifted all of their programming from WCCB to WJZY. It was part of a strategy that involved installing Fox owned and operated stations in markets where NFC football teams play. Since the majority of Panthers games air on Fox, Charlotte was the perfect market.
While the majority of sponsorship deals are signed before the season begins, the team is able to bring on board additional advertisers as the year moves along. Sponsors almost surely will use opt-in clauses to keep their commercials on during playoff games, producing further revenue for the team. There is room for new packages to be sold for the playoffs too, but getting into the action now won't be cheap.
Because the Panthers are so popular among a large segment of the local population, advertisers are using imaginative ways to latch on to their success.
"It's certainly not your typical sports advertisers targeting most male demographics," said Griffin. "Young, old, male, female—it seems like everyone's a Panthers fan this year—or at least are taking notice of their success. I think you'll see media outlets becoming more savvy in finding ways to create their own sponsorship opportunities to capitalize on the team's success and popularity, even if it's not directly with the Panthers. For example, you'll probably see them develop segments and promotions around coverage of the team to get more advertisers involved, i.e. Krispy Kreme promotes half off a dozen donuts for every Panthers win."
And whether it is TV ratings, revenue on game days at local bars and restaurants, or advertisers getting boom for their buck, there will be a carryover effect too. The Panther contract with WBT runs out at the end of the season and that puts the team in a great spot to negotiate a Panthers friendly deal moving forward. Fans will be buying plenty of Panther gear this holiday season, and even if Carolina doesn't win the Super Bowl, competition to get a piece of the action will be high as 2016 approaches.