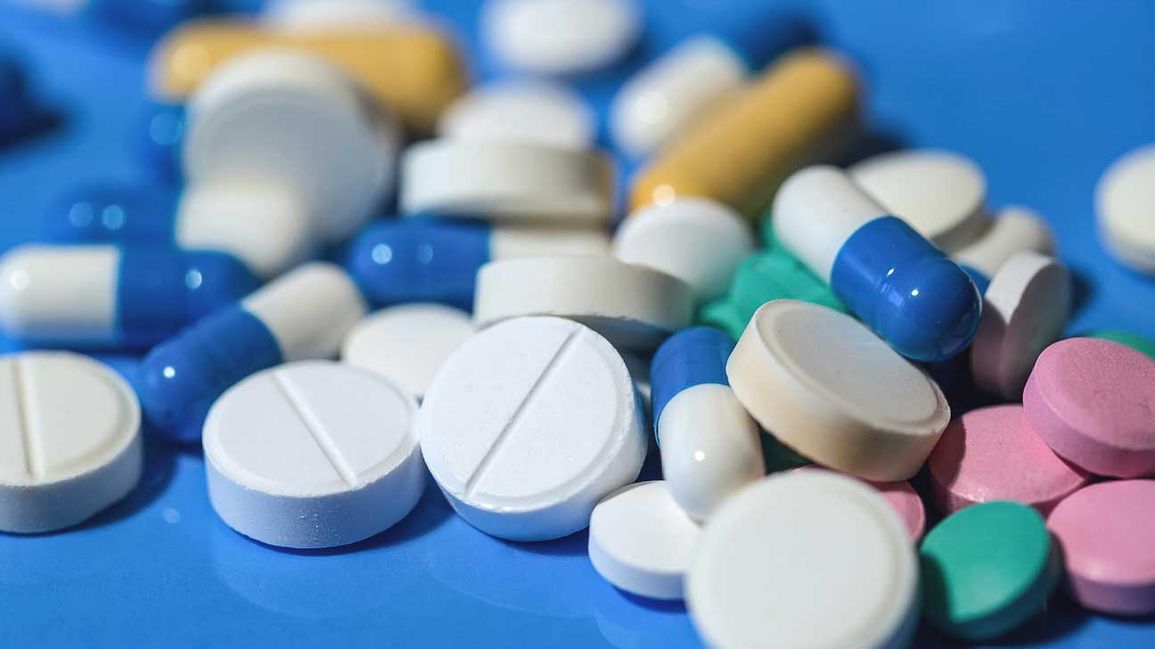 Aug. 7. By Dave Vieser. The opioid epidemic continues to loom large in North Carolina business and industry, although dispensing here has decreased by 24% since 2017. Fifteen states have passed laws limiting opioid prescribing for acute pain to a 7-day supply. Arizona, North Carolina, and New Jersey limit initial prescribing to 5 days.
Prescriptions for drugs used to treat opioid use disorders increased by 15% in that time frame, and opioid use disorder treatment specifically for uninsured and Medicaid beneficiaries is up by 20%. There were nearly 10% fewer emergency department visits for opioid overdoses in 2018 than in 2017.
In addition, North Carolina has received more than $54 million in federal funding, which has provided treatment for over 12,000 individuals with substance use disorder.
That's especially good news for business. A new study from the UNC-Chapel Hill Kenan-Flagler School of Business found that the opioid epidemic has pulled eligible workers out of the labor pool. Without qualified workers, employers who can do so will automate, potentially impacting communities for years to come.
"The opioids epidemic can certainly be a significant issue for some businesses depending upon the type of industry," said Deanna Baumgardner, president of Employers Advantage based in Cornelius.
The long-term community effects of the opioid epidemic communities can be devastating. There may not be jobs in the future for people even after they recover.
Meanwhile, businesses are allocate extra funds to conduct drug tests, both before hiring, and also in an ongoing random manner. The tests themselves run anywhere from $25 to $50 each, Baumgardner said.
The National Association of Home Builders says the opioid epidemic is a serious problem in the construction industries.
Indeed, construction employees are significantly more likely to become addicted to opioids like prescription painkillers and six times more likely to die as a result of overdose, according to the NAHB. The impact on a construction-related business—or any business—can be significant and includes loss of productivity, not to mention increased healthcare expenses and turnover.
But low-skilled workers are most impacted by opioid abuse.
Statewide statistics were unveiled in Raleigh by Gov. Roy Cooper on June 25 during an opioids summit/round table discussion.
The North Carolina Opioid Action Plan 2.0 unveiled at the Raleigh summit updates the 2017 plan with feedback from partners and stakeholders. Action Plan 2.0 includes local strategies
that counties, coalitions and stakeholders can use to fight the opioid epidemic, which claimed five lives a day in North Carolina to unintentional overdose in 2017.
The plan focuses on three areas of focus to fight the epidemic: prevention, reducing harm and connecting people to care.
A North Carolina Payers Council has recommended how insurance payers can respond to the epidemic:
• Limiting strength and duration of opioid-related medications and promoting opioid-sparing pain treatment
• Decreasing barriers to the opioid reversal drug naloxone
• Providing access to medication-assisted treatment for opioid use disorder
• Using data analysis and surveillance to inform best practices
• Supporting healthcare provider, pharmacist and patient education on safe opioid prescribing, pain management and substance use
Debbie Dalton, who lost her son Hunter in 2016 to an unintentional drug overdose, said that some recreational drugs—popular with a wide array of people—are being laced with
dangerous substances.
She said the state action plan is a step in the right direction.
Cooper said too many families and their loved ones are still suffering, "and we must do more."
While interest among health experts remains keen on opioid related deaths, its correlation with the use of recreational marijuana is unclear.
Studies had shown that from 1999 to 2010, the introduction of medical-marijuana laws was associated with a decline in opioid-overdose deaths. But when states that introduced laws between 2010 and 2017 were added, the relationship did a "180." Rather than a reduction in opioid overdoses, medical marijuana was associated with a 23 percent increase in overdose deaths.
Even as many states across the country debate legalizing recreational marijuana, the question of whether it is a gateway to opioid abuse remains unanswered.
Opioid maker Insys Therapeutics filed for bankruptcy protection in June five days after announcing a $225 million settlement with the federal government. Speculation has grown that other embattled opioid producers could take the same path.