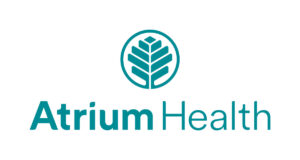 April 26. Atrium One Health Family Medicine Lake Norman is moving into the new Antiquity Medical Plaza in June.
Effective June 5, providers will move less than 5 miles down the road, from Sherrill Estates in Huntersville, to 20036  Zion Ave. Suite 100 in Cornelius.
These providers are moving in June: Doctors Rada Brooks, Vanessa Everett, Jack Faircloth and Christian Wolf, along with Shannon Butler, nurse practioner, and Blake Wise, physician assistant.
Dr. David M. Cook and team will move from the Mooresville office to join them by August.
Many of the doctors were part of the old Lakeside Family Physicians which Cook helped launch in Cornelius.
In August 2021,  the Town of Cornelius Board of Commissioners approved a request from The Charlotte-Mecklenburg Hospital Authority to rezone approximately 6.54 acres of a 97-acre parcel to construct a maximum two-story, 25,000 square foot building for professional and general office uses, as well as Essential Services Class IV.