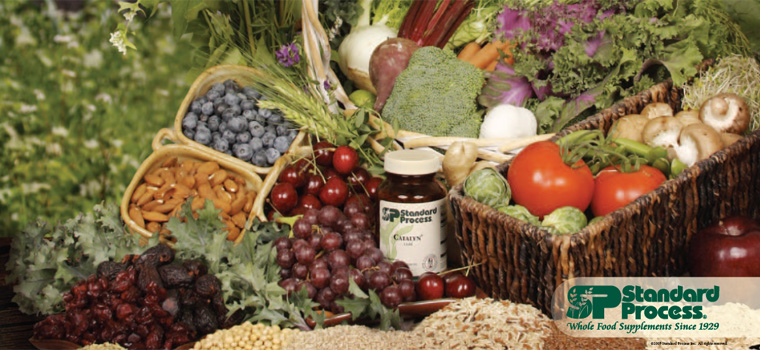 July 31. A nutrition supplements maker based in Palmyra,​ W​isc., will open ​a "​Center of Excellence​"​ at the North Carolina Research Campus in Kannapolis. The center will​ occupy​ more than 10,000 square feet on the first floor of the David H. Murdock Core Laboratory Building on the NCRC​ this fall​.
The center will ​consolidate ​Standard Process' development​ efforts​ in nutritional therapy, developing solutions for health​-​care professionals and patients while advancing the science of whole food nutrition.
​Supplements are big business, and largely unregulated. ​According to the National Institutes of Health, nearly ​20 percent of US adults use botanical supplements and other non-vitamin, non-mineral dietary supplements, such as fish oil/omega-3 fatty acids and probiotics​. Chief among them are ​black cohosh, bitter melon, chasteberry, fenugreek, grape seed extract, hops, maca, milk thistle, resveratrol,
licorice and valerian​.​
Standard Process o​perates out of ​a 280,000-square-foot office and manufacturing plant​ in​ Jefferson County​, Wisc. Its products range from ashwaganda—the "smell of a horse" in Sanskrit—to wormwood complex, a gastrointestinal cleanse which contains wormwood, black walnut hulls, stemona root and clove bud essential oil. According to a report recently published by Grand View ​R​esearch, the global dietary supplements market is expected to reach $278.02 billion by 2024.
​
The Center of Excellence will house four major Standard Process programs including, among others, a clinical development and research program and a professional media and learning center. The facility and program will open with 15 employees who are experts in whole food nutrition science and product development, precision medicine, epigenetics and a number of therapeutic areas of expertise in clinical nutrition. John Troup, vice president of clinical science, education and innovation, will head the center. He says it "will serve to fuel the company's commitment to providing our practitioners and their patients with the best available whole food nutrition therapy solutions"
The company produces ​more than 300 supplements made with whole food and other ingredients. The products are available exclusively through health care professionals, including chiropractors, acupuncturists, nurses, naturopaths, medical doctors and veterinarians.