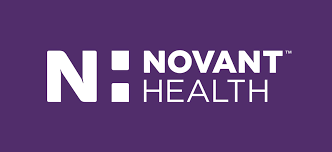 Oct. 5. Novant Health was named a 2022 recipient of Diversity Impact Awards for the fourth consecutive year by the Global ERG Network.
The Diversity Impact Awards, which were announced at a ceremony Sept. 23, honor ERGs, diversity councils and other people who lead and support diversity and inclusion efforts within their organizations.
Along with Novant Health's recognized business resource groups (BRGs), the late Ophelia Garmon-Brown, MD, M.Div., a former Novant Health family physician, was honored with the Executive Sponsor of the Year Award for her inspiring work as the Novant Health Coexist BRG executive sponsor.
Out of the 14 BRGs at Novant Health, four were honored with the 2022 Top 25 ERG Award.
Black/African American BRG recognized for providing resources each month focusing on a different core area of wellness to support team members' holistic well-being.
Coexist BRG recognized for creating Coexist 101, a webinar series that featured holidays from different faith traditions.
Native American BRG recognized for educating our team members on the Native American population in North Carolina. This included a presentation on Indigenous People's Day and an expanded celebration of Native American Heritage Month.
Persons with Disabilities BRG recognized for an innovative, inclusive campaign called "You Matter. You Count."
Also, Vizient Inc. has recognized Novant Health as a top performer in 2022 for the Supplier Diversity Excellence Ranking