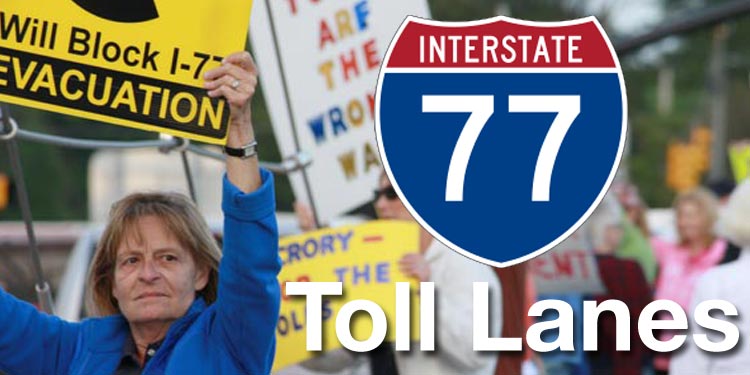 March 16. By Dave Yochum. The NC Department of Transportation will hire an outside firm to undertake an "independent comprehensive review" of the 1,345 page contract between the state of North Carolina and Ferrovial-Cintra, the foreign conglomerate that landed the 50-year, $655-million deal to build toll lanes between Charlotte and Mooresville.
"The plan is that when they come back with the report, it will include options, and costs," to somehow modify or cancel the contract, NCDOT Undersecretary Greer Beaty said earlier today.
The contract has been described by Democratic and Republican leaders alike as a disaster for Lake Norman, and, longer-term, for the state as a whole.
Republicans and Democrats alike have condemned the contract. ​
NC Rep. Chaz Beasley, a Democrat who represents parts of Charlotte and Huntersville, said "it's almost as if Cintra had written it, while the DOT staff had no virtually no experience​." He hopes to ​prevent similar contracts from being signed in the future. NC ​​Sen. Jeff ​Tarte​, a Republican from Cornelius,​ ​said he believes there was "malfeasance" involved on the part of NCDOT lawyers who signed off on​ the contract with Cintra, the only bidder on the project​.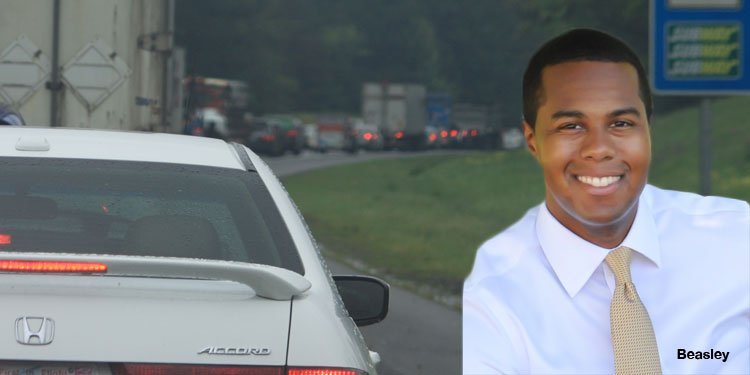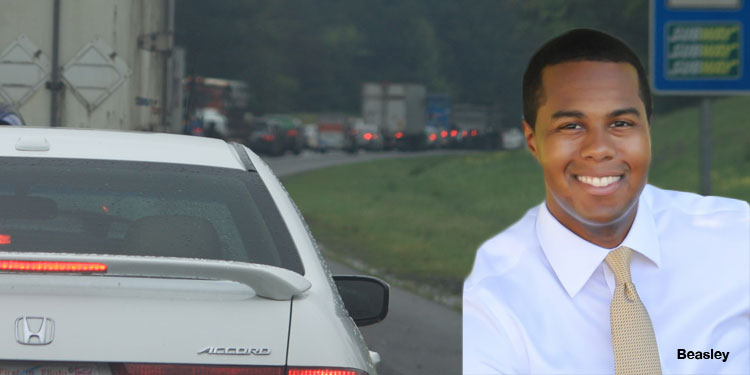 Cintra is part of Ferrovial, a global infrastructure company based in Madrid, Spain.
NCDOT Secretary James H. Trogdon III, a registered professional engineer with more than 30 years of experience in transportation, will engage a private company as soon as possible to conduct what amounts to an audit of the contract.
This is a victory for anti-toll forces in Lake Norman which include the I-77 Business Plan, a high-level business group with roots in the Lake Norman Chamber of Commerce, and WidenI77.org, the original anti-toll group organized by Cornelius resident Kurt Naas.
​There was an almost overwhelming ​hue and cry against the toll plan which prohibits trucks from using the express lanes, which have been called "Lexus Lanes" by people opposed to this particular brand of a public-private partnership, or P3.
John Hettwer, the former LKN Chamber chairman who chairs the I-77 Business Plan, said the contract as configured will take a deep economic toll on Lake Norman. Among other things, it will steer truck traffic away from I-77 and the intermodal freight facility in Charlotte, a regional economic driver.
That's not to minimize the fact that the toll lanes apparently do nothing to reduce congestion on I-77, rather, Hettwer says, they actually will thrive on ​congestion in the general purpose lanes, thanks to "congestion pricing."
​Beaty said the contract is so complex​ that it requires an outside organization to take a fresh look at it. ​Trogdon​ will also identify a lead manager in NCDOT in the coming weeks "​for all things that deal with I-77​," she said. It's a far cry from the administration of former Gov. Pat McCrory—a long-time former mayor of Charlotte—who was denied a second term last November.
He was soundly defeated in Lake Norman​, a Republican stronghold.
Hettwer, a Republican, said "we would have a Republican governor" if McCrory had listened to the people and the real I-77 problem—the bottleneck from Exit 23 north to Mooresville—had been addressed for a mere $250 million, as opposed to the $655 million scheme which turns over the toll lanes and their management to a foreign company.
"Charlotte wanted to rework I-85 and I-77 in Charlotte, but 70 percent of the revenue will come from the suburbs," Hettwer said. "They wanted us to pay us to fix their problems." Indeed, much of the improvements to I-77 occur south Exit 23.
The review of the 1,345 page contract will not include hundreds more pages of manuals, codes, references and appendices, Beaty said.
Beasley​, an attorney ​who wrote these kinds of contracts at law firm Alston & Byrd​,​​ said th​is​ contract is almost totally in favor of Cintra, not the citizens of ​North Carolina​.​ One of the big questions is why the contract keeps trucks off the toll lanes.​
​"W​e are cautiously op​ti​mistic​. We​'​ve been through a lot​. But the facts are that anyone who doesn​'​t have a hdiden agenda will come to a similar conclusion​," Hettwer said, referring to the multi-year battle over the toll lanes.
​Local officials also expect to ​finally hear back on their concerns. Cornelius, Davidson and Huntersville were given 30 days to put their concerns in writing to the NCDOT over a year ago and never heard back, said Huntersville Mayor John Aneralla, an early opponent of the toll plan
"I​'m ​glad to hear that a long overdue independent review of the I77 toll contract will be taking place. This is something opponents of the contact have been suggesting for a long time," Aneralla said.
​A person who spoke to Trogdon said the NCDOT secretary has seen the concerns from each town and said "there were a lot of valid points….​he ​will address all of them​."​