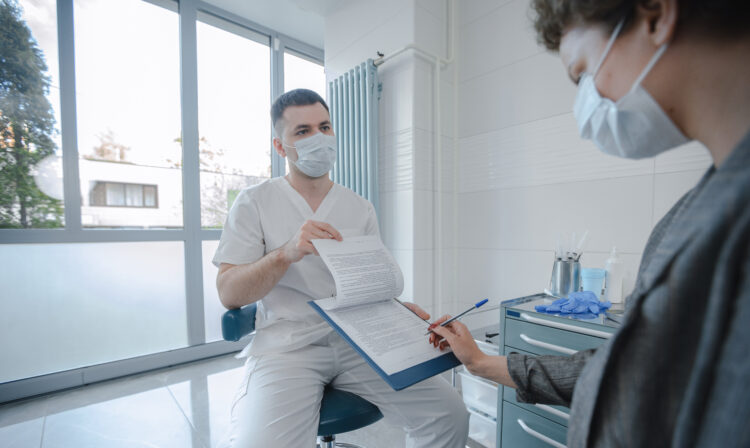 June 23. Taxpayer-funded COVID relief helped transfer billions of dollars to North Carolina hospital systems, according to State Treasurer Dale R. Folwell.
The hospital systems, including Atrium and Novant, together took in $1.5 billion in taxpayer-funded COVID relief, as well as another $1.6 billion in Medicare Accelerated and Advance Payments, Folwell, a frequent healthcare critic, said.
"The hospital cartel is using taxpayer dollars to help crush the middle class and rob lower-income families of upward mobility," Folwell, a Republican, said. "Wealthy hospitals took billions of taxpayer dollars meant to protect struggling hospitals — and then some billed poor families or even sued patients."
Record growth in cash, investments
Even as they complained of financial losses, hospital systems reported record profits and a $7.1 billion growth in cash and investments during the pandemic, Folwell said. Despite strong reserves, Folwell said they still took the bulk of the relief funds meant for struggling hospitals.
Atrium community benefit
Atrium Health just reported $2.46 billion in community benefit to the areas it serves in the form of uncompensated and under-compensated care, as well as other community benefits.
Folwell said the large hospital systems should use their profits to lower costs for patients and to increase charity care to a level equal to or above tax breaks — or return taxpayer-funded relief. He said the disproportionate distribution of COVID relief dollars will fuel steep hospital price inflation and consolidation.
Hospital systems are paid for providing care to patients on a government-funded health care program, such as Medicare or Medicaid. The payments received do not cover the actual cost of providing that care.
Last year, Atrium Health incurred $1.1 billion in losses serving Medicare patients and other subscribers to non-negotiated government programs and, as the largest Medicaid provider in the state of North Carolina, another $310 million in losses to care for Medicaid patients, due to the non-negotiable rates paid by government payers.