March 12. The NC Retirement Systems' (NCRS) investment program is reporting more than $350 million in incremental cost-efficiencies. According to a recent CEM Benchmarking (CEM) report, the NCRS has the lowest investment costs of any state in the peer group analyzed for the report. Investment costs are broadly defined as the costs associated with making investments, including management fees and oversight costs of running the investment program.
"The NCSRS cost-cutting plan has been impressive over the past four years helping to ensure the promises made to the participants are sustained into the future," said John Aneralla, a board member of the Investment Advisory Committee  and the mayor of Huntersville
$115 billion fund
The retirement system is responsible for $115 billion in state pension plans. The system is administered by NC State Treasurer Dale R. Folwell. CEM provides objective and actionable benchmarking information for large pools of capital including DB and DC pension funds, endowments/foundations and sovereign wealth funds. We currently serve over 350 blue-chip corporate and government clients worldwide.
The report analyzed pension investment costs, excluding transaction costs and private asset performance fees, from 2015-2019. It compared the NCRS with 48 U.S. pension plans and 14 peer states of similar-sized investment portfolios. The median value of the NCRS during that time was $100.9 billion while the peer group was $91.5 billion. It is currently valued at almost $115 billion.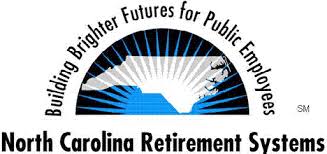 Comparison to peers
CEM reports that North Carolina's investment cost was the lowest of any peer state compared. The state's total investment cost of $323.9 million (0.32% of value) was 0.20% below the peer median of 0.52%, which equates to a savings of approximately $198 million per year.