Nov. 6. North Carolina is one of17 states without a law protecting against costly, meritless, speech-suppressing lawsuits, earning it an "F" grade from the Institute for Free Speech (IFP).
IFP's new Anti-SLAPP Report Card ranks states on the basis of legal protections against "strategic litigation against public participation."
Background
Beneficiaries of robust anti-SLAPP laws have included citizens speaking at government meetings, conservative Christians,  scientists, people leaving Yelp reviews, people who post on social media, podcasters, public officials, community advocates and journalists.
Unscrupulous plaintiffs abuse the legal system by using SLAPPs to prevent speakers from exercising their First Amendment rights, suppressing, punishing, or chilling speech that the plaintiff doesn't like. Such a litigant typically claims that the speech constitutes defamation, suing speakers to harass, silence, or force them to bear significant litigation costs.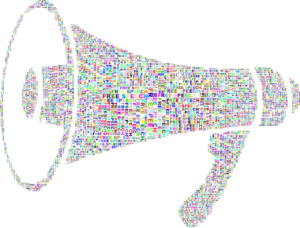 Anti-SLAPP statutes provide protections against these suits, but the strength of those protections varies widely from state to state. The Institute's new report shows a trend supporting anti-SLAPP laws.
North Carolina
However, North Carolina isn't part of that trend. Instead, the state lags behind most of the rest of the country, failing to have any kind of anti-SLAPP statute on the books. That failure leaves North Carolina with a grade of "F" in the new report, with a score of 0 out of a possible 100 points.
Earlier this session NC Rep. John Bradford, a Cornelius resident, supported HB144, the Uniform Expression Protection Act, which was intended to protect free speech. This bill passed the Judiciary I committee—he serves on it—but the bill did not make it out of the Rules committee.
Despite North Carolina's poor result, the report shows a general nationwide trend toward stronger protections, with anti-SLAPP laws now covering 33 states plus the District of Columbia. For the first time, a majority of Americans have good protection. Yet, states like North Carolina still have no laws protecting their citizens from SLAPP suits, putting those Americans' rights to speak or publish at significant risk.
Top-line points
—For the first time, over half of the American population resides in a jurisdiction with a good anti-SLAPP law, meaning a grade of "B" or better on the Institute's rating scale
—79 percent of the American population is now covered by an anti-SLAPP law, a record high
—Since the 2022 report, ten states have improved their anti-SLAPP grades
—18 states now have some form of "A" grade
—Two states plus D.C. fall in the "B" range
—Four states have "C" grades
Model legislation
One catalyst for the recent improvement has been the nonpartisan Uniform Law Commission creating its model anti-SLAPP law, the Uniform Public Expression Protection Act (UPEPA), in 2020. This model law has helped lead to change in six states since the 2022 report.
However, North Carolina has no protection for its residents against the risk of legal and financial ruin for expressing a constitutionally protected opinion. Around the country, nine states still have a grade in the "D" range, while 17 states receive "F" grades for having no anti-SLAPP law.
A piece of legislation has recently been introduced to improve North Carolina's anti-SLAPP protections.
Quotable
"The progress we've seen in recent years is a welcome trend, but there are still too many states in which plaintiffs with deep pockets can threaten critics with financial ruin if they don't shut up," said Institute for Free Speech President David Keating, also one of the report's co-authors, along with Helen Knowles-Gardner and Dan Greenberg. "A strong anti-SLAPP law is one of the best and easiest protections for free speech states can provide. Every state should have one and should make sure that its law covers as much speech on matters of public concern as possible."
Click here for the full report, including a detailed breakdown of each state's laws and accompanying score.