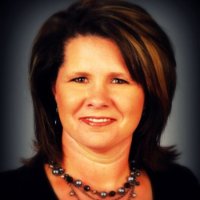 June 7. Michelle Gay, program director for surgical technology at Cabarrus College of Health Sciences, was awarded the highest honor of Fellow at the June 2 Association of Surgical Technologists' national conference in San Diego.
The Fellow of the Association of Surgical Technologists (FAST) designation recognizes individuals who have upheld the highest professional, ethical and moral standards and traditions of the surgical technology profession and whose professional activity has been devoted to the advancement of the profession toward improving the quality of surgical patient care.
The selection panel considers candidates' participation in local, regional, state and national activities related to surgical technology as well as their involvement in community volunteer activities that are not necessarily related to the profession. Candidates must demonstrate outstanding knowledge in the practice, education, research or management areas of the surgical technology profession and be recognized by peers for professional and ethical standards.
Gay has served on the board of the N. C. Association of Surgical Technologists' state assembly since 2011 and has served as president of this body since 2013. She also is a member of the national AST's Education and Professional Standards Committee and serves as a site reviewer for the Accreditation Review Council on Education in Surgical Technology and Surgical Assisting.