John Amon has received the North Carolina Main Street Champion award for his work in downtown Mooresville. He has served on the Mooresville Downtown Commission board for more than a decade, and conceived the idea for the popular Festival of Lights Christmas show consisting of over 150,000 lights, synchronized to music.
Amon has served on the MDC Board of Directors for over a decade and also served as Treasurer for eight years.
He was part of the family team that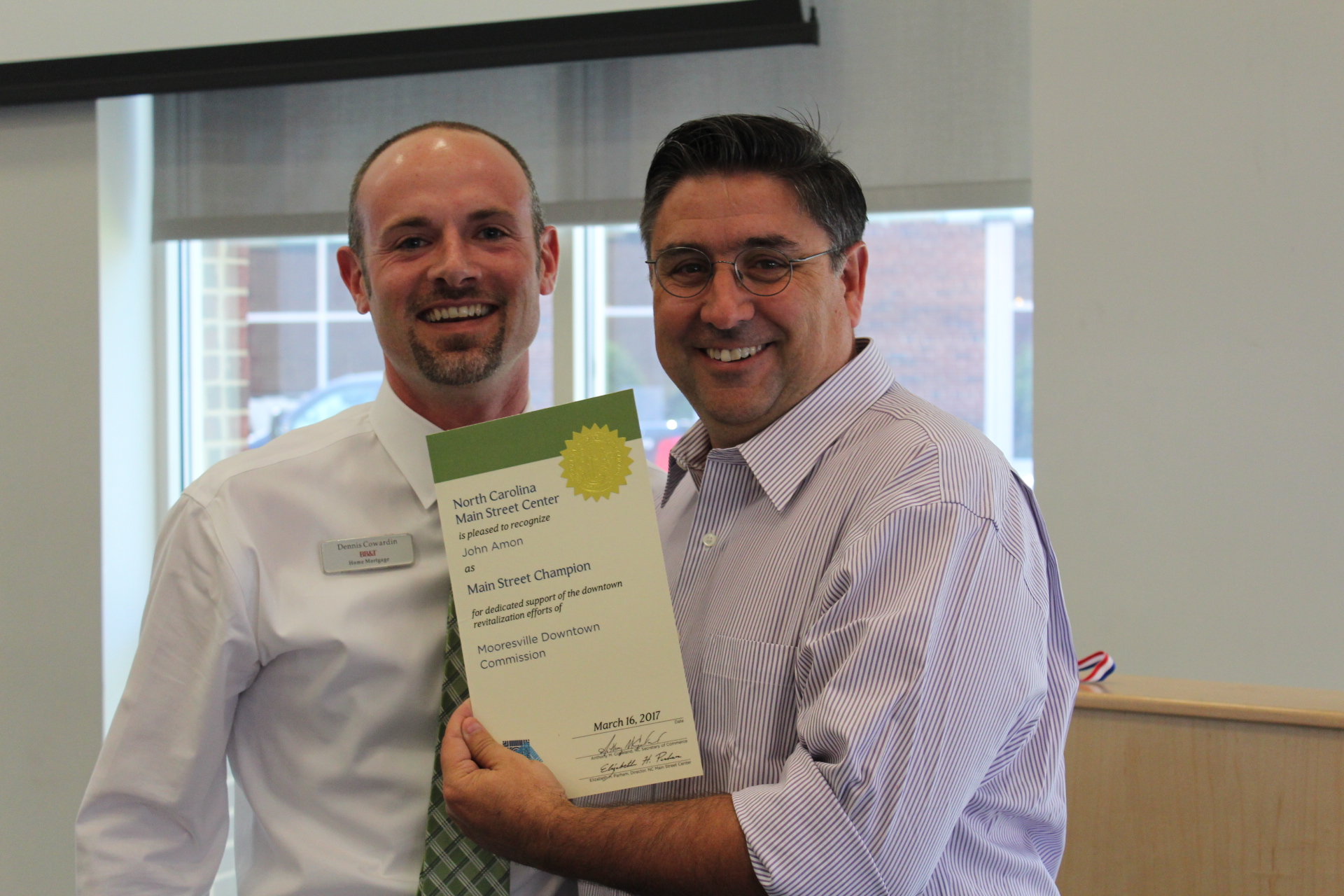 successfully renovated a 20+ year vacant building—now the home of Epic Chophouse—to its former glory.
The renovated building currently houses a thriving restaurant that brings many customers from all over the region into the heart of Downtown.
The MDC was formed in 1987. More info: www.downtownmooresville.com/mdc