Feb. 19 – Tickets for the next Uncorked & Artsy tasting event, a fundraiser sponsored by the Mooresville Downtown Commission, will go on sale March 8 at the commission's web site www.downtownmooresville.com.
Held each spring and fall, Uncorked & Artsy features wine and craft beer tastings at multiple downtown Mooresville businesses and additionally showcases regional artists displaying and selling their works along Broad and Main Streets.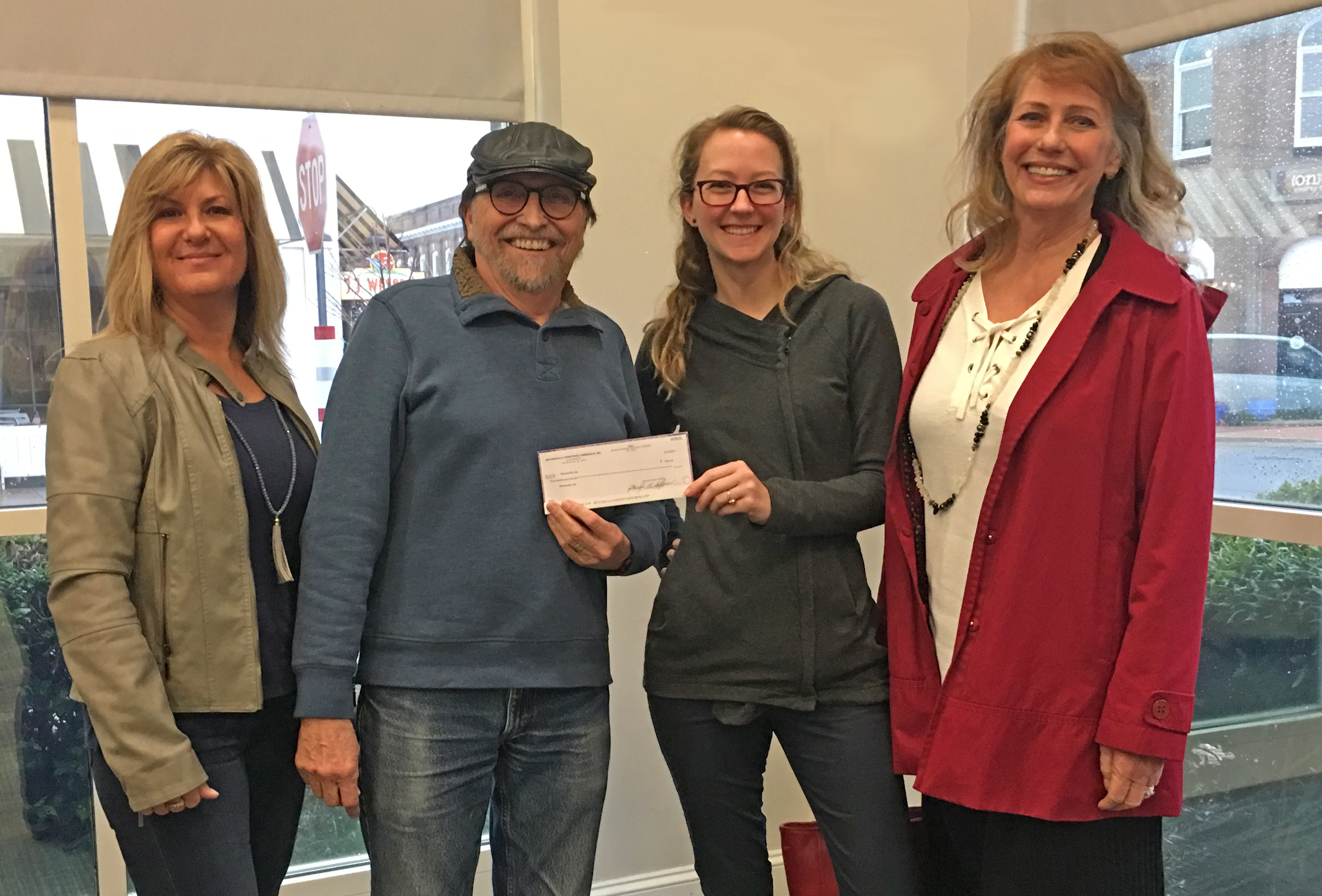 The next Uncorked & Artsy event will take place April 13 from 6 – 9 p.m. in downtown Mooresville. The past three Uncorked & Artsy events have raised $1,400 for the Mooresville Arts Warehouse Renovation Fund.
On Feb. 7, MDC Board Secretary Kim Saragoni and Board member Mark Fowler presented the most recent check for $500 to Mooresville Arts President Jessica DeHart and Vice President Jeannine Tieri.
"Mooresville Arts would like to thank the Mooresville Downtown Commission for their donation from the October 2017 Uncorked & Artsy Event," said DeHart. "We are so appreciative of the ongoing support we receive from the commission and we are so proud to be a part of Mooresville's thriving downtown community."
The MDC is a non-profit organization that exists to provide leadership dedicated to the improvement of downtown Mooresville. Formed in 1987, the MDC is part of the NC Main Street Program and strives to enhance the appearance, desirability and vitality of the very important economic and social center of Mooresville.