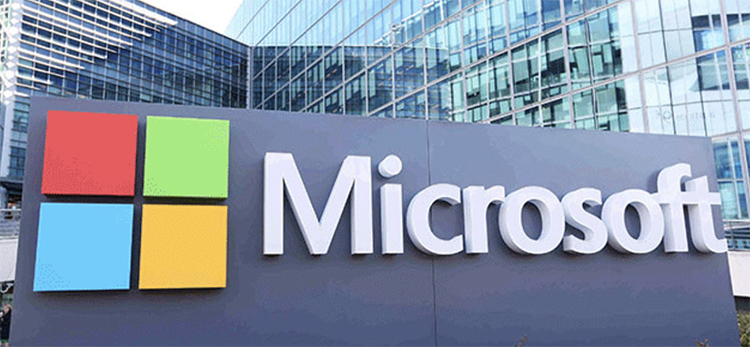 Microsoft Corp. will create 430 new jobs in Mecklenburg County with a $23 million expansion in Charlotte.
"The opportunity that we have to grow our base and our talent in North Carolina is an exciting one," said Reggie Isaac, Microsoft Charlotte campus director. "Microsoft is pleased to be empowering customers, partners, and employees in the Charlotte area and looks forward to the prospects ahead."
Microsoft Corp., which employs more than 1,000 people at a campus off Arrowood Road in south Charlotte, disclosed details of the expansion this morning,
The North Carolina Department of Commerce led the state's support for the company's decision to expand in Charlotte.
Although wages will vary depending on the position, the average for all new positions could reach up to $98,711. The current average annual wage in Mecklenburg County is $66,709.
"Global companies like Microsoft can choose anywhere in the world to expand, and again a highly recognizable brand has decided North Carolina is the right fit," said Gov. Roy Cooper. "Today's announcement means the company and Mecklenburg County will grow stronger because of this investment in the campus and the people around it."
Microsoft's project in North Carolina will be facilitated, in part, by a Job Development Investment Grant (JDIG) approved by the state's Economic Investment Committee earlier today. Over the course of the 12-year term of this grant, the project is estimated to grow the state's economy by nearly $1.9 billion.
Because Microsoft chose to expand in Mecklenburg County, classified by the state's economic tier system as Tier 3, the company's JDIG agreement also calls for moving as much as $2.6 million into the state's Industrial Development Fund – Utility Account. The Utility Account helps rural communities finance necessary infrastructure upgrades to attract future business. Even when new jobs are created in a Tier 3 county such as Mecklenburg, the new tax revenue generated through JDIG grants helps more economically challenged communities elsewhere in the state.
"An investment of this magnitude is a win for the entire state," said N.C. Rep. Chaz Beasley. "Microsoft's continued investment in our state signifies our ability to deliver a strong business climate and a great quality of life that successful tech companies need."
In addition to N.C. Commerce and the Economic Development Partnership of North Carolina, other key partners in the project include the North Carolina Community College System, Mecklenburg County, City 0f Charlotte, and the Charlotte Regional Business Alliance.