Louise Paglen comes to The McIntosh Law Firm  in Davidson with more than 20 years of legal experience in both the private and corporate sectors.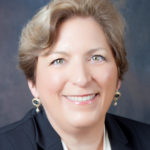 Her practice areas include estate planning, Medicaid planning and asset protection, guardianship, probate, and estate administration.
Paglen is a member of the North Carolina Bar Association Elder Law and Estate Planning Sections and the National Association of Elder Law Attorneys.  She is also accredited by the Veterans Administration, a prerequisite for advising veterans and their survivors regarding VA benefits.