June 29. Mooresville-based home improvement company Lowe's will bring 1,600 new jobs to a ​new $153 million ​technology center in Charlotte.​ Fopur hundred ​employees will be relocated from Mooresville.
Average annual salaries will be over $114,000.​ ​Lowe's received $54 million in incentives​, helping Charlotte land this project over Dallas,​ Texas.​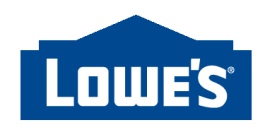 ​The ​23-story Design Center Tower will be at the corner of Worthington and Camden​, currently a parking lot​.  They're still keeping the existing headquarters in Mooresville.
Gov​. Roy ​Cooper​, who​ announced the ​expansion, said, "Lowe's is expanding in a way that will take technology to new heights and this company knows its home state can provide the highly trained workforce it needs​.​"
Lowe's serves more than 18 million customers a week in the United States and Canada across more than 2,200 home improvement and hardware stores.
Associates at the new center will help accelerate the company's technology transformation, serving as an epicenter for the team that will help modernize technology systems for the company. The company announced in December 2018 it would add up to 2,000 technology associates to transform the company's technology. Most of the new positions will be based at the new center in Charlotte, while others will join at existing Lowe's locations where it has a strong technology team presence, including ​the headquarters​ in Mooresville​.
"We're excited to stand up our new global technology center here in North Carolina to continue to drive our company's growth," said Marvin R. Ellison, Lowe's president and CEO, who joined the company in July 2018. "Locating our new facility in the heart of Charlotte, the state's largest metropolitan area, will enable Lowe's to attract top technology talent and foster collaboration with our teams in our nearby Mooresville headquarters. This team will create technology solutions that will accelerate our commitment to becoming a best-in-class, omni-channel retailer and strengthen our associate and customer experiences."
​The Design Center will open in late 2021​. The developer​ is​ a joint venture between Childress Klein and RAM Realty Advisors​.​ ​G​round​-breaking is next month.
Adjacent to the Lynx Blue Line light rail, the Rail Trail, restaurants and available parking and housing, the new building will provide attractive amenities for the area's top tech professionals. The Charlotte Plaza in uptown Charlotte will serve as the interim home for the Lowe's tech center.