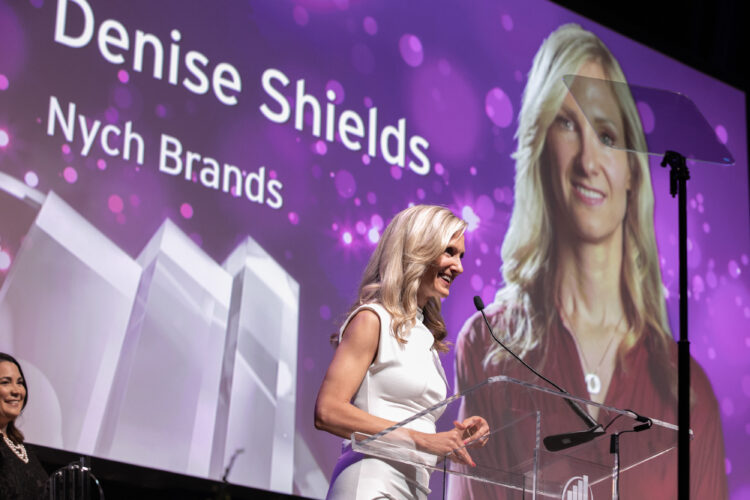 July 6. Denise Shields, CEO of Nych Brands, is the new Ernst & Young Entrepreneur Of The Year for the Southeast at the regional awards celebration in Atlanta.
The Entrepreneur Of The Year Awards program is one of the most prestigious awards for entrepreneurs and leaders of high-growth companies worldwide. Shields was selected from a field of over 80 entrepreneurs in the Southeast by an independent judging panel made up of previous award winners, leading CEOs, investors and other regional business leaders.
Candidates were evaluated based on such qualities as entrepreneurial spirit, purpose, growth and impact.
As a regional award winner, Shields will next be considered for the Entrepreneur Of The Year National Awards, which will be presented in November at the annual Strategic Growth Forum.
"There were so many years of grinding it out, making sacrifices and wondering if things would ever take off," said Shields. "This award is so meaningful because it recognizes all the blood, sweat and tears of the past 13 years."
Based in Cornelius from 2009 to 2018, Nych landed on Inc. Magazine's list of fastest-growing companies in 2019. It's now located in Charlotte near Exit 18 on I-77.
The company has grown from five employees to 40 over the last seven years.
"This is the result of a collective team effort of hard work and caring deeply, of staying positive through failures and acting with courage," stated Shields.
Founded in 2009, Nych Brands offers solutions to common backyard problems. The company does this through three different brands, WamBam Fence, Zippity Outdoor Products, and Enclo Privacy Screens.