July 10. A well-known Lake Norman husband-wife team, both business and life coaches, have taken over the Egg Cafe in Birkdale. They have changed the name to Rise Cafe and plan to put their background in food services to good use.
Christina and Titus Bartolotta are the chef-owners of the new operation named Rise Cafe. The couple has invested more than $200,000 into the business.
Titus remains a business and life coach with Collaborative Solutions Group where Christina is a partner as well.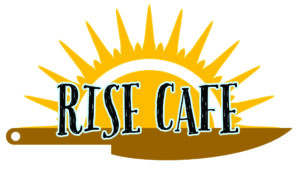 Over the past 15 years, they have been involved in retail, auto dealerships and entrepreneurism. Titus founded Business Leaders United (BLU), a popular networking organization, as well as The Lotta Foundation, which was well-known for food and coat drives pre-COVID.
He was also a member of the Lake Norman Chamber of Commerce board of directors.
"We have simply chosen to make another investment in the Lake Norman community and provide a bright future for our children by purchasing this café, and putting our own twist on it," Titus said, explaining that they will keep current staff "so the local community can continue to enjoy the connections and relationships that have been fostered for years."
Christina, who is majority-owner, plans a grand opening in the next month.
Changes will be soft and subtle, she said, as new signage is made with their brand and logo.