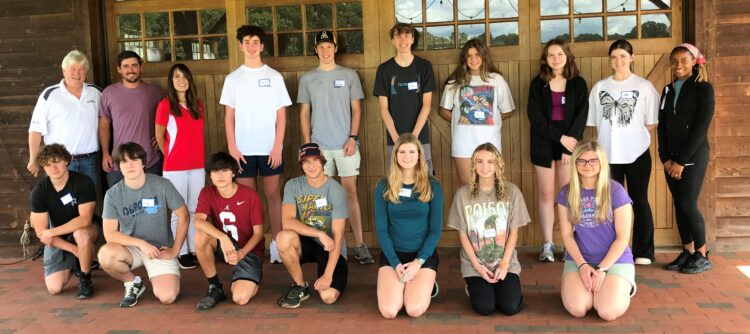 Sept. 21. The Lake Norman Chamber of Commerce has accepted 14 high school juniors in the Junior Leadership Lake Norman program, where students learn more about their community. The seven-month program was created to inform, motivate and increase the overall awareness of selected high school students through educational seminars and interaction with various decision makers of local businesses, government agencies and civic organizations.
This year's class (Class XII) includes students from Covenant Classical School, Davidson Day School, Hopewell High School, Hough High School, The Community School of Davidson, Lake Norman Charter, Liberty Preparatory Christian Academy, and Pine Lake Prep.
The students include: Kaylee Atkocius, Joni Pappas, Ryan Bell, Pranav Kumaran, Luke Roberson, Alli Delay, Maddy McCabe, Liam Kelly, Julia Jones, Joey Vogel, Winter Hamme, John Erber, Liam Chaten, and Cal Bryan.