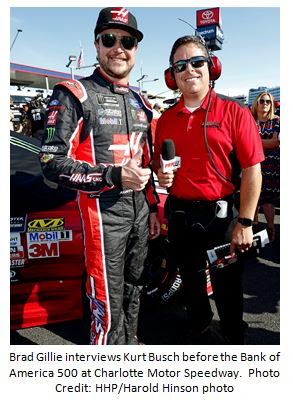 Brad Gillie, who has been a part of Speedway Motorsports for two decades, is the new programming and affiliate manager for Performance Racing Network.
PRN, a unit of Concord-based Speedway Motorsports, is one of two NASCAR licensed multi-broadcast radio networks which produces and distributes motorsports programming year 'round.
Gillie, who started as public address announcer at Texas Motor Speedway in 1998. went on to create the "Total Access" syndicated motorsports radio program.
In his new role, Gillie will oversee affiliate outreach and relations, help grow current programming and help to cultivate new programming opportunities for the network.
Along with his new responsibilities at PRN, Gillie will continue his role as the weekly host of "Late Shift" on SiriusXM NASCAR Radio, channel 90.
He was once an on-air personality at KEGL and KDGE radio in Dallas, Texas.