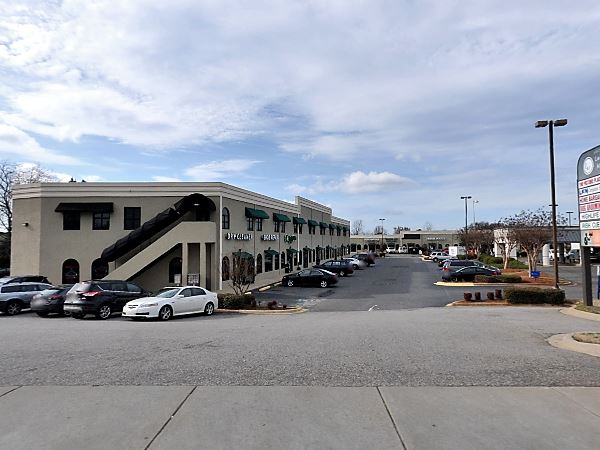 Feb. 18. A Cornelius retail landmark at 19501 W. Catawba has sold for $3.55 million. Known as the Lakeshore Marketplace, the mid-1980s strip shopping center has almost 30,000 square feet of space in two buildings. For a few years it was painted in colorful coastal hues, a la Rainbow Row in Charleston.
The buyer was Arroyo Woods LLC, of Los Angeles. The seller was Lakeshore Marketplace LLC.
The property was listed for sale for $4.75 million last year with G Brokerage.
Property records show it was purchased for $5 million back in 2007, near the height of the pre-recession real estate market. The new Mecklenburg County property assessment values Lakeshore Marketplace at $6.1 million for tax purposes. The old valuation was $3.3 million.
Current tenants include the Irish Cue Sports Bar, Highlife Smoke Shop and The Lodge Axe Throwing Lounge, which has yet to open.
A sign on West Catawba indicates Simpson Commercial Real Estate is handling the leasing. Available square footage is about 9,000 square feet, according to their website.