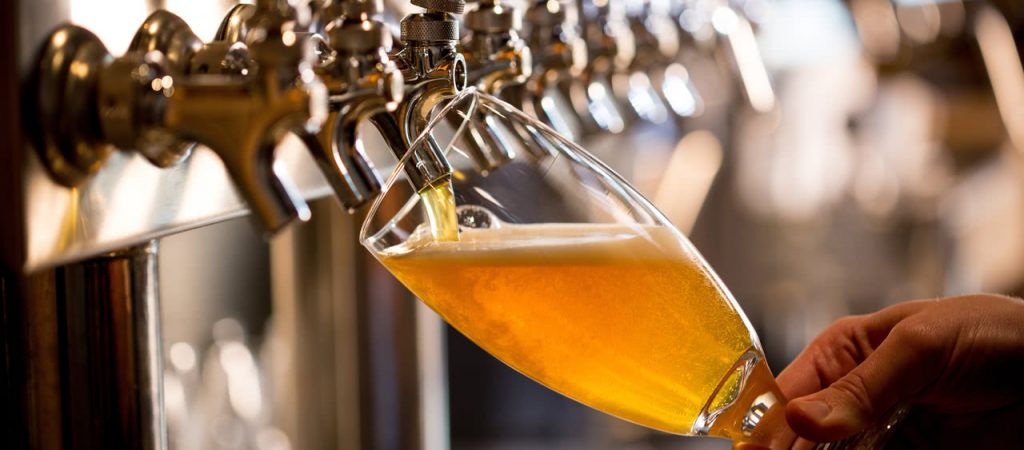 By Erica Batten.  Five years ago, it would have been hard to imagine Lake Norman as a destination for beer enthusiasts. Craft brewing was not one of the target areas for growth, said Ryan McDaniels, CEO of Lake Norman Economic Development. But times have changed, and not just locally.
And Tim Kent, executive director of the N.C. Beer and Wine Wholesalers Association, said North Carolina has more breweries and brewpubs than any other Southern state. The number of breweries statewide has increased from 45 to more than 200 since 2010.
"North Carolina consumers have witnessed an unparalleled level of consumer choice and entrepreneurial opportunity in North Carolina's beer and wine industry," Kent said.
NC Sen. Jeff Tarte called the craft brew industry "massively critical." Right now, the vast majority—96 percent—of beer consumed here is produced outside the state. A shift toward smaller, local breweries would change the economic outlook in many areas.
"If you're looking to revitalize a town, craft brewers is the No. 1 thing you can do," Tarte said. Breweries create jobs and increase the tax base.
McDaniels said craft brewers infuse the state's economy with more than $1 billion annually, and not just through beer sales. The industry also attracts tourism.
Ray Hutchinson, brewmaster at Eleven Lakes Brewery, agreed. "We have customers that come in that say, 'We normally go to Charlotte. But now we come here.'"
Like the Yadkin Valley wineries and Asheville breweries, Lake Norman's beer producers could develop a critical mass—McDaniels compared it to the Disney World model—that would attract tourists. Already, third-party event coordinators like the Charlotte Special Events Group have begun offering beer and distillery tours in Lake Norman, Charlotte and Concord.
"I think that in five years, if we have two or three other breweries up here, we can become a destination," said Hutchinson.
Local government influences the choice of where breweries will locate.
"I love Huntersville; that's where I live and that's my home," said Hutchinson, who is also a high school teacher. "At the time we were looking [to open a brewery], it was easier to work with Cornelius." Hutchinson also cited traffic and accessibility as factors in their decision on where to locate. Huntersville Mayor John Anarella said the town has loosened regulations to allow brewing in more areas.
And when Olde Mecklenburg Brewery was looking to convert the old Curtis Screw/MacLean Curtis facility in Cornelius to a brewery, Lake Norman Economic Development helped to make the space compatible with sanitation requirements, McDaniels said.
OMB is working with Spencer Architect to finalize the design of its 51,000 square-foot facility on Zion Avenue. Construction is expected to start early next year with a grand opening by the end of 2019.
In addition to the $3 million OMB has already spent on the property, Charlotte's largest craft brewer expects to spend up to $10 million on this location, which will feature a full restaurant and beer garden plus event space.  OMB's expansion is expected to bring 100 jobs to town.
The Alcoholic Beverage Control Commission, though, is focused on rules and enforcement.
"A lot of the regulations they're facing are not at the local level; they are at the state level," said McDaniels. The ABC's three-tier system for alcohol distribution requires that, beyond an annual cap of 25,000 barrels, brewers sell their product to wholesalers, who then sell to retailers.
And while this law may not directly affect small breweries like Eleven Lakes, which currently produces only 350 barrels per year, larger breweries like OMB and Greensboro-based Red Oak are already feeling the squeeze. OMB and Charlotte's NoDa Brewing Company have filed a constitutional challenge to the cap.