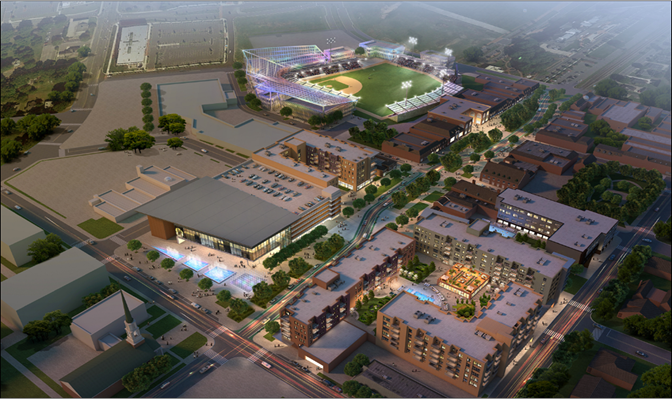 Aug. 3. The City of Kannapolis staff will recommend that the City Council go with Lansing Melbourne Group for the development of a two-block district in the historic downtown redevelopment district known as the Demonstration Project.
Fort Lauderdale-based Lansing Melbourne plans to invest $60.6 million in the four-acre project, double the other bidder. The firm takes on "demanding and unique projects" located in urban locations, including downtowns, medical centers, universities and other institutional settings. LMG specializes in providing boutique, niche services specifically related to transportation and parking, public private ventures and financial advising.
A memorandum of understanding will be the first step in choosing LMG as the developer. If the MOU is approved by City Council as aspected, staff will negotiate with the company on Master Development Agreement which will be completed by this December.
The so-called Demonstration Project, one of the first steps in revitalizing downtown, will include multi-story residential, retail and parking between Main Street and West Avenue.
The structure of the deal works this way: The city will sell the land to the developer, and it will be privately owned. The city's investment in parking deck construction is potentially worth $12.6 million.
Based on LMG's investment of $60.6 Million, the public to private investment ratio is 1:5.
Projected property taxes each year for the city are $381,780; for the county, $424,000.
According to a press release from the city, the project is expected to generate momentum and enthusiasm in downtown Kannapolis. The city will make an investment in the parking structure while the developer will invest in purchasing the land from the City and constructing the other buildings.