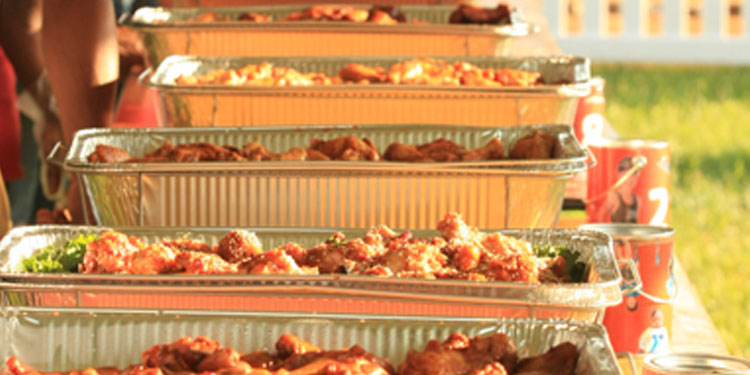 March 31. Kannapolis will host the Jiggy With the Piggy Festival May 6-7 at the North Carolina Research Campus and downtown Kannapolis.  More than 80 barbeque competition teams from around the U. S. will compete in this premier event sanctioned by the Kansas City Barbeque Society.
In addition to barbeque, the event will feature carnival rides, arts and crafts vendors, fireworks, and live music.
A Jiggy With the Piggy 5K will be held at 6:30 p.m. May 3.  Participants are encouraged to dress in their best piggy outfits to qualify for prizes and a Jiggy medal.  The run is part of the Run Kannapolis Series.
Competition teams will arrive in Kannapolis at 8 a.m. May 6.  The festival's rides and vendors open at 5 p.m.  The evening will include wing sampling, concerts by Emily Minor and Darrell Harwood, and a family movie night with "Cars 2."  A fireworks display begins at 9:45 p.m.
On May 7, the YMCA will host an all-you-can-eat pancake breakfast at 7 a.m.  The festival opens at 9 a.m., with kids' zone activities from 10 a.m.-2 p.m.  Live music will be provided by The Fantastic Shakers and the Coconut Groove Band.  Barbeque competition judging will begin at noon, and prizes will be awarded in a ceremony at 5 p.m. at the Laureate Center.
For more information, go to the Jiggy With the Piggy Facebook page or www.jiggywiththepiggy.com.