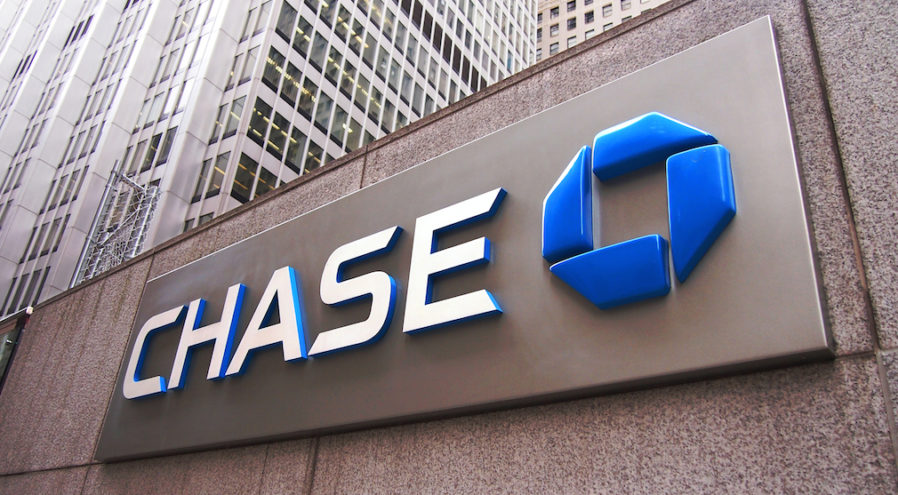 Aug. 7. Cornelius​ and Chapel Hill are part of JPMorgan Chase Bank​'s rollout in North Carolina. The big bank—one of the largest in the world—plans a branch on prime corner property at Jetton and West Catawba​, just outside The Peninsula.​
While it could be many months before ground-breaking in Cornelius, JPMorgan Chase plans up to 21 branches in Charlotte — bringing more competition to a market dominated by Bank of America and Wells Fargo. The Chapel Hill branch had its ribbon-cutting this week.
This is powerful economic news for North Carolina: JPMorgan had 5,036 branches at the end of 2018, 10% fewer than it had at the end of 2014. So growing the branch count here bodes well for the NC economy.
In Cornelius, JPMorgan Chase has filed an application to demolish an old Rite Aid store at the entrance to The Peninsula. The financial institution is known for its knack for private banking services and commercial lending.
A​​ top ​Lake Norman banker welcomes the competition. "For 13 years, Aquesta has helped out hometown and surrounding areas grow and prosper," said CEO Jim Engel.
"​It is flattering that now some large out of state banks are swooping in to try to profit from this growth but rest assured we plan to continue to focus on building our customer relationships and helping our towns, charities, and businesses to prosper."
Expanding into Cornelius is part of a growth program announced earlier this year by Thasunda Duckett, CEO of Chase Consumer Banking. "To us, this is so much more than building branches. This is about new customer relationships, better access to credit, and local jobs."
The bank expects to open as many as 90 new branches in key areas near Charlotte and Raleigh, NC, Greenville SC, and Pittsburgh Pa,  creating​ hundreds of new jobs.
Chase will also open dozens of new branch locations in Greater Washington, D.C, Philadelphia and Boston.  Over the next five years, it will open 400 new branches—with about 30% in low-to-moderate income communities.
The bank also plans to add branches in new locations close to large universities, including Auburn University in Auburn, Alabama and the University of Nebraska in Lincoln, Nebraska, with plans to expand into these states more broadly in 2020.
Chase will actively hire staff to support its new branches.
Entry-level employees in new markets will be paid no less than $15 to $16.50 and hour, and will receive the firm's full benefits package, which is valued at an average of $12,000 annually per employee in this pay range. It includes health care coverage and retirement savings, as well. To help ease the burden of out-of-pocket medical expenses, the firm also recently reduced medical plan deductibles by $750 per year for employees making less than $60,000.
US Bank is also entering the Charlotte market, with a new branch on S. Tryon Street in Uptown.
"Charlotte is an exceptional market and we expect to be a positive economic force there that helps individuals build strong financial futures and business owners reach their financial goals and objectives," said Tim Welsh, vice chairman, consumer & business banking at US Bank. "We already have tens of thousands of customers in the Charlotte market and we look forward to deepening those connections, as well as building a future generation of customers."