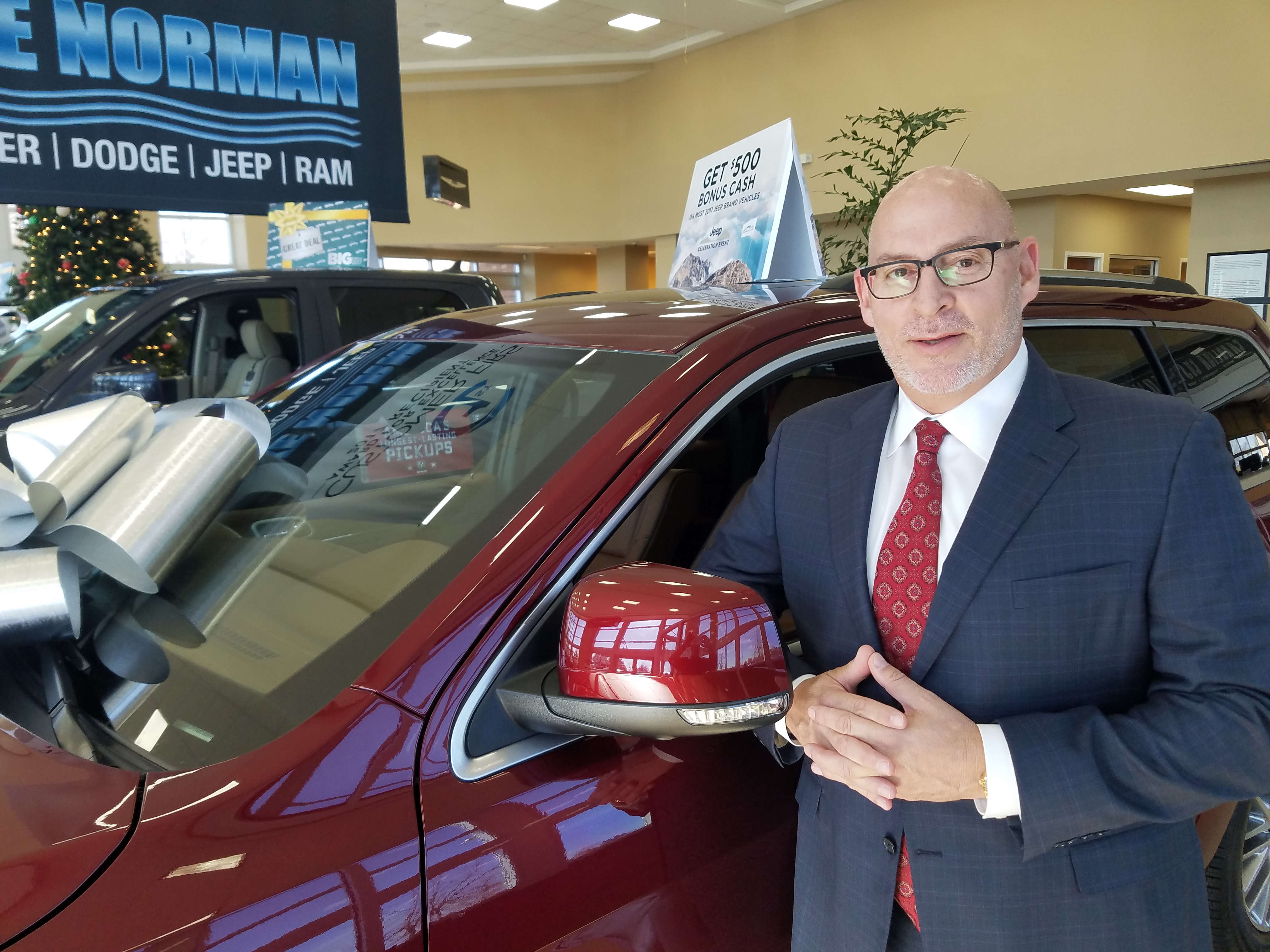 Dec. 5. Jack Salzman, owner of Lake Norman Chrysler Dodge Jeep Ram in Cornelius, has been nominated for the 2018 TIME Dealer of the Year award. He is one of only 47 dealer nominees from across the country who will be honored at the National Automobile Dealers Association's annual gathering in Las Vegas in March.
The announcement of this year's nominees was made by Meredith Long, a TIME executive, and Tim Russi, president of auto finance for Ally Financial. The award takes community service and charitable giving into consideration. Ally will recognize dealer nominees and their community efforts by contributing $1,000 to each nominee's charity of choice. Nominees will also be recognized on AllyDealerHeroes.com, which highlights the philanthropic contributions and achievements of TIME Dealer of the Year nominees.
The TIME Dealer of the Year award is one of the automobile industry's most prestigious honors.
Salzman, 55, will represent the North Carolina Automobile Dealers Association in the national competition. He and his wife Robin focus the dealership's philanthropic time and attention on three areas: "Animals in need, children in need and women in need." Among their charities are the Humane Society of Charlotte, The Dove House Children's Advocacy Center in Statesville, Big Brothers Big Sisters and Habitat for Humanity.
"The most rewarding part of my retail automotive career has been hiring great people and investing in their future," nominee Salzman said. "We pride ourselves on searching out quality employees and providing them with the tools and support they need to grow from entry-level jobs up to top management positions within the company."
He is a graduate of Auburn University and the Shepard Broad College of Law at Nova University in Fort Lauderdale. The Salzmans also own the Chrysler, Dodge, Jeep and Ram dealerships in Gastonia.