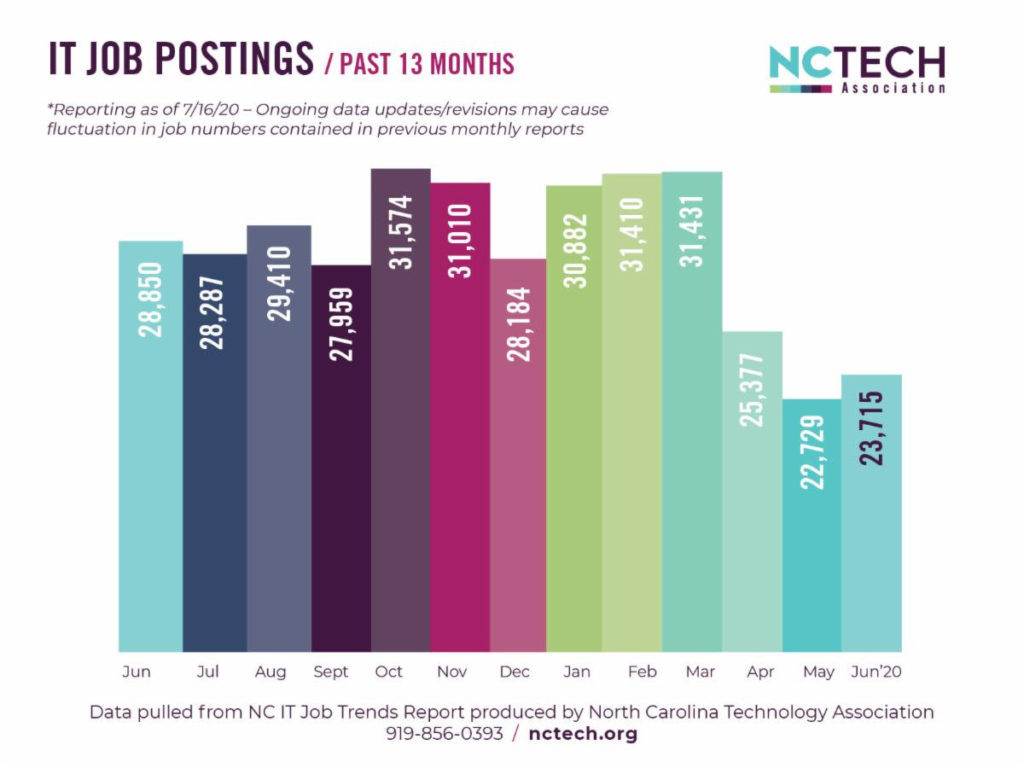 If the number of IT job openings are a gauge of the economy, things are looking up in North Carolina. The NC Technology Association says the number of tech job openings statewide climbed from 22,729 in May to 23,715 in June. That's still down considerably from the pre-pandemic highs of 30,000 to 31,000-plus between January and March of this year.
"It remains to be seen whether this improvement will continue; hiring nationally has reportedly softened in the first half of July as various states retreat from earlier re-opening plans," said Brooks Raiford, CEO of NC TECH.
During the months of March, April, and June, NC TECH polled several hundred leaders in the state's tech sector on how their organizations were navigating the current economic conditions. Respondents were asked a variety of questions, the status of hiring activity at their companies and predictions on when the economy will begin to rebound. The complete poll results are available at the NC TECH Pulse page of the NC TECH website.