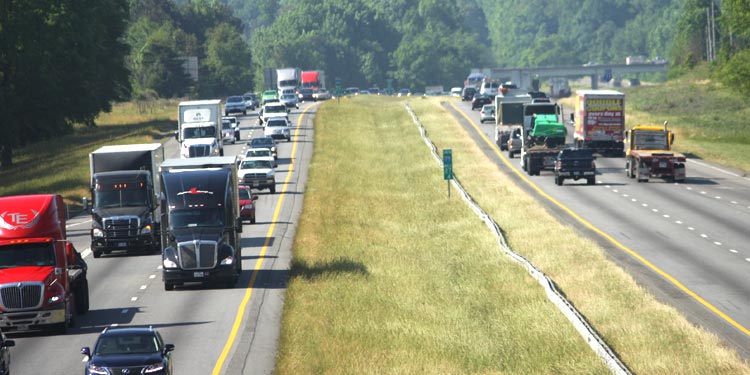 It's not scientific, and our question was not perfect, but something like 95 percent of respondents to a BusinessToday-Cornelius Today online poll said there should be a "time out" for plans to use a public-private partnership and toll lanes to widen I-77 between Charlotte and Lake Norman.
The question went like this: Is it time for a 'time out' for the plan to add lanes to I-77 with tolls operated by a private company? Yes or No.
I wrote the question after consulting online or in person with one of our mayors in Lake Norman, a leader from the anti-toll group Widen i-77.org, the founder of the Exit 28 Ridiculousness Facebook group and others.
It's easy to say the results are overwhelming, on the one hand, or to say that Facebook appeals to a base that might be less informed than the policy wonks who seem to rule government.
It's also easy, after years of input and discussion by elected officials, to call a time-out when considerable thought as well as group thinking has gone into the decision. And all the while, deadlines are looming around staying on or falling off the state priority list for road projects.
But throw into the mix the fact that Gov. Pat McCrory is putting out a plan for I40 to be widened between Davie and Forsyth counties with new bond monies. This, when literally years worth of study and decisions were made based on the "fact" that there was no more bond capacity to fund billions of dollars of highway improvements.
NC Sen. Jeff Tarte says he will oppose the governors on this unless he removes the plan to toll I77.
"We were told the state has no capacity to borrow money for interstate expansion, and yet the Governor's new transportation plan calls for borrowing nearly $3 billion. If we now have the debt financing capacity we should expand I77 with general purpose lanes using bond funds," the former mayor of Cornelius said.
The flip side is comprised of those dedicated officials who work within the framework of rules, committees and agreements.
Cornelius Mayor Chuck Travis, a stand-up guy if there ever was one, thinks our best hope for widening I-77 in our lifetimes is the public private partnership.
With that comes a "bonus allocation" that would fund a new Exit 27. That would mean new economic opportunities for North Mecklenburg. Not just that, it would provide jobs accessible to North Mecklenburg residents so that they would not have to get on I-77 and choose between free general purpose lanes and toll lanes with dynamic pricing.
But the last contractual closing is in the next two or three weeks. Of course, for one reason or another Cintra, the Spanish company that would execute the toll plan, has missed other closings in the past, and the state has given them more time.
So, this is a 50 year deal.
We're reminded of President Reagan who looked 60 years of Communism in the eye and said, "Mr. Gorbachev: Tear down this wall." It's not as if Gorbachev would chip the mortar off a brick. Reagan got it. He knew how to lead.
We're not privy to anything the courts might or might not do, but to my way of thinking, the process is too far along to rule in favor of Kurt Naas and Widen I-77.
Actually Tarte agrees. "I do not think the courts will stop it. I could be wrong," he says, adding this: "This is my position based on my current understanding of the I77 and I40 components of the plan. I have not seen the entire plan or discussed the plan with anyone in the executive branch. I will need to understand the entire scope of work and the interdependencies, so I reserve final judgement until I complete doing all my homework."
It's time for a Reagan-like approach. Call time out. Get bond financing for I-77. Build a new exit at Mile Marker 27.