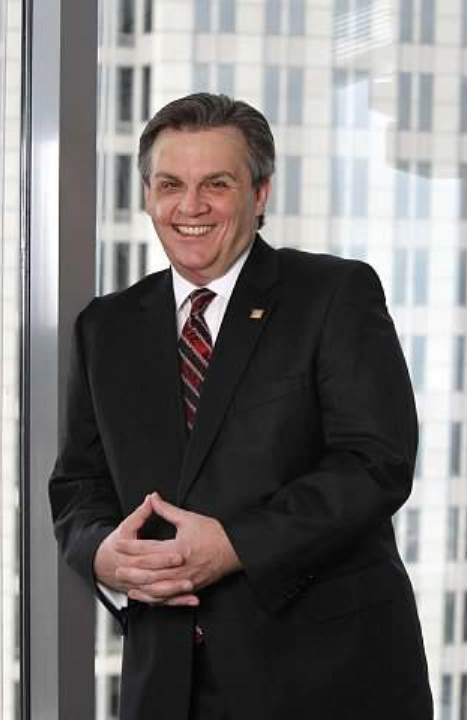 You should call him Jay, but Mr. Chairman is just as well, in light of J.A. (Jay) Lesemann's success as the chairman of the North Carolina Association of CPAs.
Lesemann is also the incoming 2017 chairman of the Lake Norman Chamber of Commerce. He wants the 1,000-member chamber to be a powerful resource for small business owners.
"Having been in small business myself for 15-plus years, as well as the majority of my clients being small businesses owners, I want our chamber to be the go-to resource for assistance," Lesemann said.
He is now a partner with Rives & Associates, a regional CPA firm where his niche is small- and medium-size businesses. Lesemann's old Huntersville-based CPA firm, Lesemann & Associates, merged with Rives in 2015. (Rives rhymes with leaves.)
Lesemann is a man for all seasons, with a background in not just accounting, but life. He was a single dad, a CFO and a consultant with Price Waterhouse.
Diversity comes in many flavors, not just skin color and gender. Lesemann was on the NC Association of CPA's Work/Life Committee. "I was a single dad for a number of years. I always knew it was important to do things with my kids," Lesemann says.
At his own firm, Lesemann took employee's family needs into consideration as well,  offering flexible work arrangements when needed.
Lesemann grew up 30 miles north of Nashville, Tenn. in Gallatin. He was the oldest of four children. Dad was an attorney and mom returned to college as the children got older,  earning a master's in psychology.
Probably the most defining moment in his life was a car accident when he was 14 years old. While his best friend died, Jay had a fractured neck, third degree burns, a brain concussion and water in his lungs. He was in a coma and spent over three months at Vanderbilt Hospital. "My car wreck had a major impact on me. I learned an unusual lesson at a very young age—I was mortal, not immortal."
Lesemann will keep things moving at the Lake Norman Chamber. His top priorities as chairman are diversity and inclusion. "I want our chamber to be more representative of our business environment," Lesemann says. "We are a regional chamber—comprised of many ZIP codes.  We must continue to think larger than our backyard."
While he sees no specific changes in current programming, he would like to add business owner informational groups where ideas are shared with each other.
The purpose is not to necessarily generate new business as much as it is to assist each other in becoming more efficient, Lesemann says. Financial literacy is key to owning a business: "I think if we can assist in this area, we will definitely make a difference," he says.
Lesemann sees few limits on the chamber's growth in the years ahead. "If we provide the services business owners need and want, then we'll have double-digit growth. When we stop providing value, that is when we lose members."
—Dave Yochum