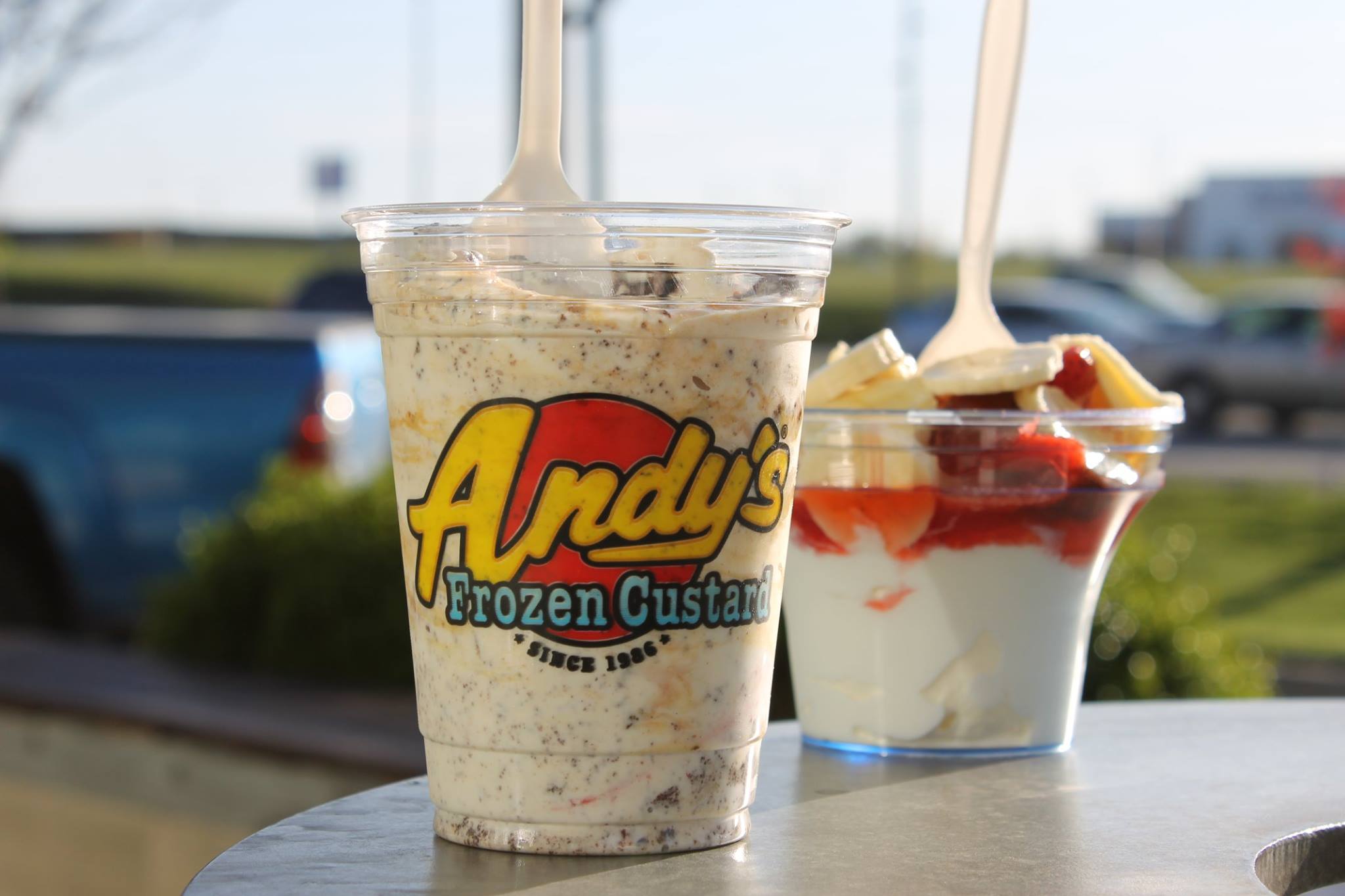 Oct. 9. Ice cream franchises are hot and it's not just this year's prolonged heat. Andy's Frozen Custard will open a new location in a 48,000 square foot shopping center in Cornelius to be known as Catawba at Knox. The Missouri-based chain has some four dozen locations in eight states.
The 48,225-square-foot shopping center on 11 acres—land is being cleared now—will include a Chick-fil-A and an Aldi's supermarket. not to mention a Five Guys.
Food fast is hot, or cold, depending on how it's served.
Ice cream and frozen custard franchises are selling for about 45% of gross sales plus property value and inventory, according to business broker Joe Vagnone. Average cost of goods is in the neighborhood 30% to 32%.
Profit margins average just under 16 percent.
Ice cream stores benefit enormously from the fact that most everyone loves ice cream, says Bruster's owner Stuart Modeen. He wisely broadens his year 'round appeal with Nathan's hot dogs so Bruster's isn't just desserts.
Andy's has eggnog shakes near Christmas.
Absentee owners are common, although on-site ownership drives up profitability. "It's not just time owners spends in operation; waste and efficiencies, productivity along with positive morale…are better with owner-operators," Vagnone said.
Catawba at Knox, where the new Andy's is going in Cornelius, is expected to be completed in mid-2020, says Paul Brandes, principal at Charter Realty & Development Corp. in Greenwich, CT. Charter has held the property for two decades.
Charter has acquired and developed more than 60 shopping centers and freestanding properties comprising nearly 10 million square feet with a total acquisition and development cost in excess of $1 billion.