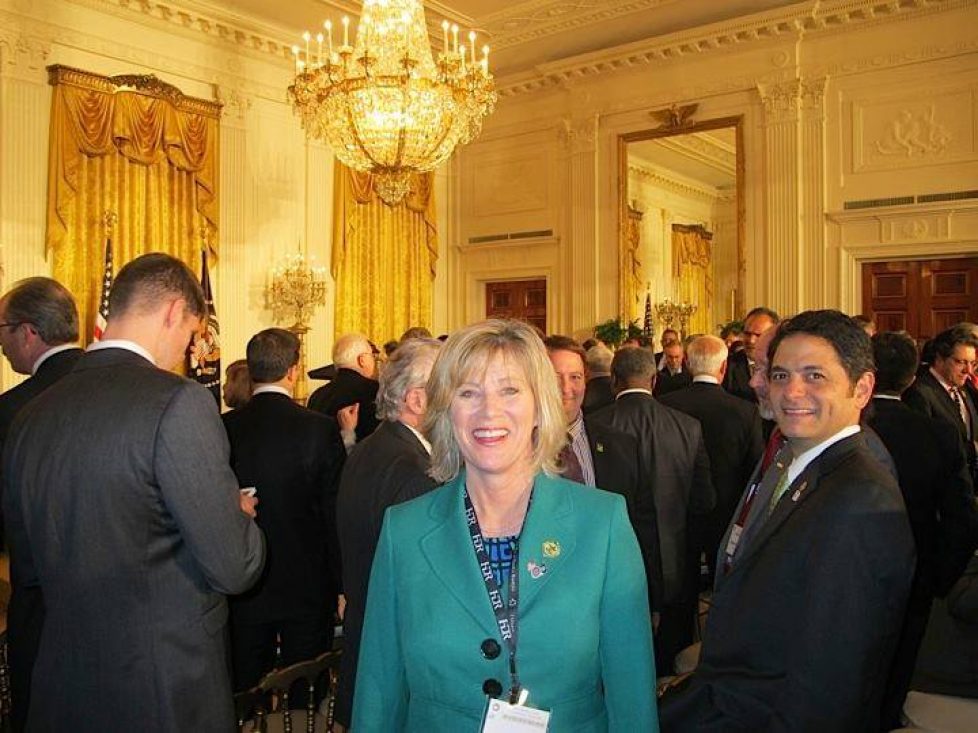 ​March 9. ​By Dave Vieser​. Two years ago, former Huntersville Mayor Jill Swain formed the Huntersville Chamber of Commerce with the goal of connecting businesses and citizens. How is she doing at the two-year mark?
Quite well if membership can be used as a yardstick. "We have over 120 active members with continued growth each month," she said. "The mission we share with our members is to contribute to a strong community economic foundation , creating partnerships among members and the community, advocating for business needs and developing future business and community leaders."
The chamber's small business membership fee begins at $150 for the year, with membership levels increasing based on member needs. By comparison, membership fees at Lake Norman Chamber start at $295 annually. The Huntersville chamber also has a non-profit rate.
The chamber's web site huntersvillechamber.com is designed for both businesses and residents, and includes a detailed business directory as well as resources for residents, which also provides tips for new homeowners in the region.
Swain was defeated by Mayor John Aneralla, a staunch anti-toll candidate, back in 2015.
Founding sponsors of the chamber include Brumley Robinson CPAs, Burkert Fluid Control Systems, Daetwyler, LStar Ventures and Poly-Tech. Board members include Sharon Eskridge of Berkshire Signature Properties; John Foster of Foster Frame & Design; and Vinny Picano, the chamber chairman, of VIP Pet Services. The next member meeting is March 20 at NorthStone Country Club.
The chamber has been assimilating details from the ongoing meetings of the I-77 Advisory Committee, which is looking at ways to fix the 50-year contract with Cintra, the Spain-based entity that is building the toll lanes between Lake Norman and Charlotte.
"The advisory group was an opportunity for our organization to learn and share more specifics about the I-77 project," Swain said. "We have never asked our representative his feelings on the issue nor have we asked the representative to weigh in behalf of the Chamber. We've merely asked the representative to attend and share updates as they occur."
Swain says rather than just issuing public policy statements, the chamber's main focus is to provide opportunities for area businesses and citizens to connect. "Bringing them together is our priority. Any entity who encourages business growth will find a champion in our organization."
Huntersville Chamber of Commerce
        PO Box 7
        Huntersville NC 28070
'.      704-493-7113