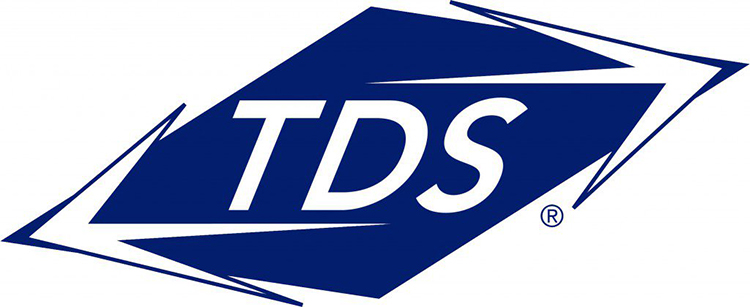 By Dave Vieser. If you thought TDS Telecom is buying the former Mi-Connection just to be a caretaker, think again. TDS has big plans for the cable system now known as Continuum.
It serves Mooresville, Davidson and Cornelius, but it's owned by Mooresville and Davidson. Voters approved the sale to TDS for $80 million in the November election,.
TDS CEO Jim Butman sees the greater Lake Norman area as a high-growth region, well ahead of the national average.
In an exclusive interview with Business Today, the 62-year-old Wisconsin native said that while Mooresville and Davidson were restricted by state law from expanding beyond their municipal boundaries. TDS will not be bound by that restriction, Butman said.
While it's not set in stone, Davidson officials are looking for the deal to close this month. Butman had high praise for Continuum and the managers who ran it including CEO David Auger. He passed away last May after leading a successful turnaround.
"They built a strong foundation and reputation for providing reliable, high-speed internet, digital cable and phone services to business and residential customers in Iredell and Mecklenburg counties," Butman said.
He plans to invest in infrastructure to gain additional customers. TDS also plans to increase broadband speeds, provide feature-rich residential and commercial service bundles, maintain and enhance network reliability and introduce more sophisticated video entertainment solutions.
"These communities value high-tech solutions and TDS is confident demand will rise once we integrate Continuum into the TDS family of companies," Butman said.
TDS is no stranger to acquiring smaller cable systems and making them work better. TDS is a growing force in building and deploying fiber optic networks to deliver up to 1 Gigabit internet speeds to homes and up to 10 Gigabit internet speeds to businesses.
At last count, it provides TV, entertainment and advanced phone services for nearly 900 rural, suburban, and metropolitan communities in the United States. The company, based in Madison Wis.,  employs about 2,800 people. It is a subsidiary of Telephone and Data Systems, Inc. [NYSE: TDS], a Fortune 1000 company.
Butman also expects TDS to become very involved with the areas they serve. "Wherever we have grown, TDS becomes an active part of the community. Continuum has a terrific—and loyal—employee base. We look forward to leveraging and growing that talent in the region," Butman said.
At this time, Continuum will remain Continuum. However, altering the name is a possibility. "As we look at growing and expanding throughout the greater Lake Norman area, the name will be an important aspect," a TDS spokeswoman said.
He is not overly concerned about cable customers who are cutting the cord and dumping cable in favor of internet services. "We believe the future of the cable industry remains extremely bright and we plan to leverage our local scale with national customer care services to win more customers," Butman said.
He pointed to a video platform which offers a robust high-definition channel line-up, and has access to marquee programming such as the ACC network.
Butman has more than  three decades in the cable business, having joined TDS in 1985. He held a variety of leadership positions on his way to becoming president and CEO in 2018. "I place great emphasis on ensuring the company delivers high-quality products and services to all our customers throughout the country. At the same time we must always maintain a transparent, diverse and rewarding work environment for all employees," he said.
One of his proudest achievements was serving as president of TDS Metrocom, which became a $250 million business while he was president.
Butman earned a Master of Business Administration in Finance from the University of Wisconsin—Madison and an undergraduate degree from the University of Wisconsin—Eau Claire.
He has also been featured in numerous articles, including ISE Magazine and InBusiness magazine and was recently named to the 100 Power Players list by Cablefax—The Magazine.
"We are very impressed with the growth and expansion in Iredell and Mecklenburg counties respectively and will consider and analyze future opportunities for network expansion in the year ahead as the takeover moves forward," he said.