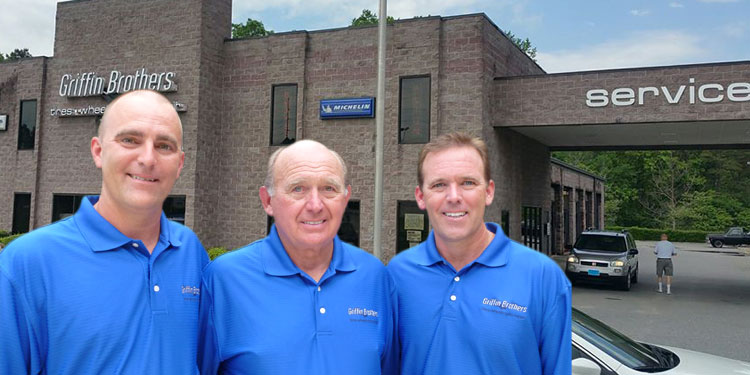 Aug. 15. Cornelius-based Griffin Brothers TIres, Wheels & Auto Repair has been sold to an Alabama company for an undisclosed amount.
Griffin Brothers is an icon in Lake Norman business, and, with stores in 10 locations around Charlotte, the entire region as well.
Birmingham-based Express Oil Change & Tire Engineers, the buyer, said Charlotte is a strong growth market. Express Oil already has four locations in the Charlotte market.
"We are excited to add Griffin Brothers to the Express Oil Change & Tire Engineers family," said Ricky Brooks, CEO of Express Oil. "We anticipate continued store growth in the Charlotte area as we optimize our locations in the market," he said.
Other Griffin Bros. companies, including Pine Island Country Club, Greenway Waste Solutions and Griffin Brothers Acquisitions, are not part of the sale.
Express Oil Change & Tire Engineers is one of the leading automotive service providers in the South with more than 260 locations across 14 states.
Griffin Brothers opened its first store in 1961 and has 10 locations throughout the greater Charlotte area including Concord, Cornelius, Pineville and Shelby.
The stores will continue to operate under the Griffin Brothers name and the Griffins will retain all of the real estate.
"There was no question that if we ever did sell, it would have to be to a very special company," said Larry Griffin Jr., Griffin Brothers managing partner. He will continue to be active in the business and lead the stores.
The first Express Oil Change was opened by Jim Lunceford in 1979. Within five years, he had opened four company locations and begun franchising.
By 1996, franchise partners Joe Watson and Ricky Brooks had developed 14 stores, becoming the chain's largest franchisees. In March 1996, they acquired the franchise corporation from Lunceford. They then launched an aggressive franchise expansion program in Florida, Mississippi, Tennessee and Georgia.
The company is a leader in the franchising industry.