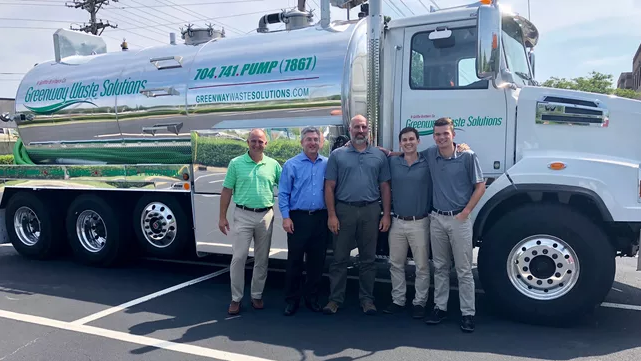 July 27. Greenway Waste Solutions at North Meck, a Griffin Brothers' Company, has launched a state-of-the-art recycling facility in Huntersville with 20 new employees. The 30,000 square-foot facility at 15330 Holbrooks Road will recycle about 75 percent of the residential and commercial construction debris that is already accepted at the Greenway Waste Solutions construction and demolition landfill.
By diverting debris that would otherwise be going into the landfill, the facility will be save landfill space, conserve resources and reduce the environmental impact of producing new materials.
This is the seventh location for the Greenway Waste Solutions brand, according to Mike Griffin, partner at Griffin Brothers Cos.
Cardboard, wood, metals, plastics, clean drywall, aggregates, and other construction related materials are among those that will be accepted at the facility.
Greenway is continuing to make intentional choices and work toward a more sustainable future, Griffin said.
"This facility will enable us to recycle the majority of the debris that has historically been landfilled," he said.