May 30. Greenheck Group, a Wisconsin-based manufacturer of commercial and industrial ventilation equipment, will build a $58.8 million campus in Shelby, bringing 400 new jobs.
Greenheck already employs more than 400 people in North Carolina.
"With the addition of a campus we will be able to offer team members a variety of career opportunities and amenities," said Dave Kallstrom, president. "The close proximity to our customers and ready access to a smart, talented workforce made the decision to expand our footprint in Shelby an effortless one."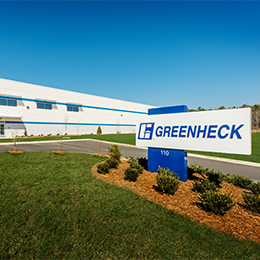 The North Carolina Department of Commerce and the Economic Development Partnership of N.C. (EDPNC) led the state's support for the company's decision, with support from Gov. Roy Cooper's office as well as Cleveland County, the City of Shelby and the Cleveland County Economic Development Partnership.
The company, which employs production personnel and welders, will have an annual payroll impact of more than $16.2 million to the local economy. The campus project is in the Foothills Commerce Center
The expansion in Cleveland County will be facilitated, in part, by a Job Development Investment Grant (JDIG) approved by the state's Economic Investment Committee.
Using a formula that takes into account the new tax revenues generated by the new jobs, the JDIG agreement authorizes the potential reimbursement to the company of up to $3,278,000, spread over 12 years. State payments only occur following performance verification by the departments of Commerce and Revenue that the company has met its incremental job creation and investment targets. JDIG projects result in positive net tax revenue to the state treasury, even after taking into consideration the grant's reimbursement payments to a given company.
Greenheck is a leading manufacturer of air movement, control and conditioning equipment used across a range of applications and industries.
###