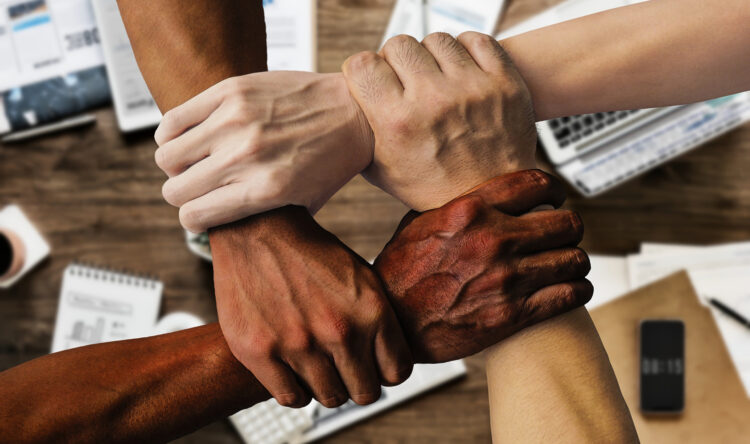 Sept. 7. With the Supreme Court recently blocking some of President Biden's immigration reform policies, the personal-finance website WalletHub today released its report on 2022's Most & Least Ethnically Diverse Cities.
Charlotte came in at No. 75 out of 500 US cities—and the most diverse in North Carolina.
To identify the most ethnically diverse places in America, WalletHub compared cities across three key metrics: ethnoracial diversity, linguistic diversity and birthplace diversity.
What are the main benefits of living in an ethnically diverse city?
The benefits are "infinite," says Anna-Katherine Ward, associate professor at Virginia Tech's Pamplin College of Business.
"To start, diversity pushes us to become more open-minded and flexible. Research shows that even seeing diversity around us can make our brains work harder and think in different ways," she says. "It's no surprise, then, that diverse cities tend to have more innovative and productive workforces.
Details
Charlotte had an ethnic diversity score of 59.12; an ethnoracial diversity metric at 43;  linguistic diversity score of 145; and birthplace diversity score of 66.
Jersey City, NJ, ranked first in the survey with an ethnic diversity score of 72.69, ethno-racial diversity at 3; linguistic diversity at 2; and birthplace diversity score of 164.
Other NC cities ranked:
—Cary, at 98, 56.03, 185, 115 and 7.
—High Point, at 114, 54.88, 64, 176 and 219.
—Fayetteville, at 123, 54.17, 54, 250 and 58.
—Raleigh, at 133, 53.33, 117, 197 and 110.
—Winston-Salem, at 134, 52.23,76, 199 and 266.
—Greensboro, at 148, 52,28, 88, 222 and 206.
—Greenville, at 279, 41.6, 166, 433 and 393.
—Wilmington, at 330, 38.18, 304, 393 and 171.
Ranking by city size, in the large city category, Charlotte, at 23 out of 63, scored 59.12. Raleigh, in the same category, came in at 35 with a score of 53.33. A score of 1 would be the most diverse. A large city is defined as having a population of more than 300,000 people. * With the exception of "Ethnic Diversity Score," all of the categories depict the relative rank of that city, where a rank of 1 represents the best conditions for that metric category.