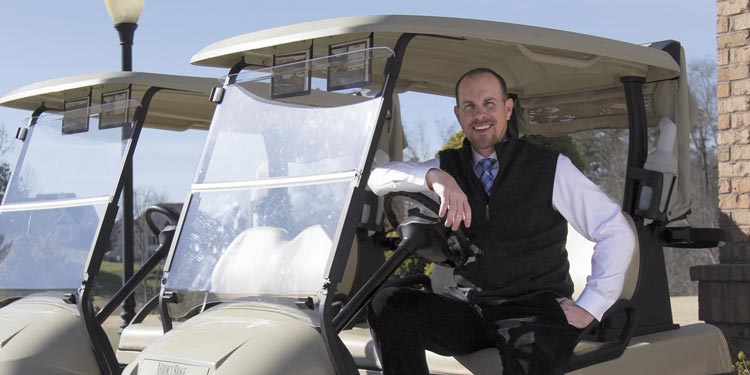 By Dave Yochum. Millennials aren't golfing like their parents and grandparents, but they're a force smart golf course operators are reckoning with. Besides buying homes in golf communities, millennials constitute a market that can only grow in terms of club membership, daily play and equipment.
Millennial golfers

6.4 million millennial golfers

26% of all golfers

90 million rounds played annually

20% of all rounds played annually

$5 billion spent on golf annually

21% of all spending on golf rounds and equipment annually

Source: National Golf Federation
According to the National Golf Foundation,more than 6 million millennials play approximately 90 million rounds and spend $5 billion on golf annually. The retail side of golf is worth around $20 billion; the industry as a whole around $70 billion.
A generation gap has the golf industry working on how to entice millennials who have been raised on diversity, inclusion, speed and efficiency, not to mention instant gratification, thanks to the internet.
"There is that term 'the responsible dad,'" says Scott Knox, general manager at Verdict Ridge in Denver. "Instead of playing 18 holes of golf on Saturday morning, dads are going to their kids' soccer games.  What we really need is to get families back involved. The responsible dad can bring his kids to the course on the weekends."
Then, too, incomes for younger people are lower than they were 20 and 25 years ago when there was massive growth in the industry.
The National Golf Foundation recently broke up the millennial generation into three groups – 18- to 23-year-olds, 24- to 29-year -olds and 30- to 34-year-olds. The two younger groups showed bigger drops in income compared to the older set. The income level of the 24-29 year old group is down 10 percent from the early 1990s, and it is within this age group that the biggest drop in participation has occurred—more than 40 percent.
This is the post-college age group when many are starting their first job — i.e., low salaries — and some, unfortunately, are underemployed or even unemployed.
The bright side is latent demand for a sport that dates back to 15th century Scotland. Knox said there are plenty of prospects to bring to the game.
Indeed, golf courses are investing plenty in the business.
The Town of Mooresville has spent nearly $10 million on its municipal golf course, thanks to voter-approved recreation bonds. The two-year project includes 1,000 new sprinkler heads, a 10-acre practice area and five miles of concrete cart paths. A clubhouse with a formal dining room and banquet facilities will open in the spring.
It even has a new name: Mooresville Golf Club.
At Rocky River Golf Club in Concord, the city-owned facility is in the midst of a bunker renovation. "We will be refurbishing all our greenside bunkers, and eliminating a few to make the course more playable," says Ryan Brickely, PGA director of golf. "The project will improve drainage of the existing bunkers, and we will be eliminating a few to make the course a little easier for speed of play and easier maintenance."
Between 1990 and 2003, developers built more than 3,000 new golf courses in the United States.  Only 14 new courses were built in 2014, while 157 closed their doors according to the National Golf Foundation. Charlotte, much more so than Lake Norman and Cabarrus may be over-built. Regent Park Golf Club is being replaced by apartment, town-homes and single-family homes.
Nevertheless, there is plenty of optimism.
"We see the long-term future of this side of the lake," says Knox.