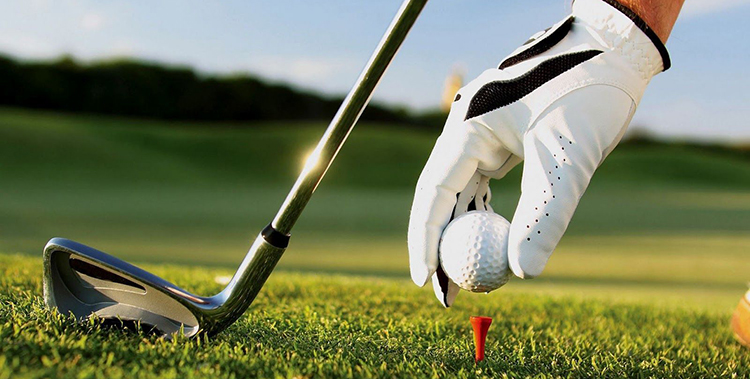 By Debbie Griffin. Local experts name in common two extraordinary things impacting golf right now: Tiger Woods won the recent Masters Tournament and there has been excessive rain with extended cold.
Developer, co-owner and general manager of the semi-private Verdict Ridge in Denver, Scott Knox, said the win re-energizes the game plus is a good comeback story.
Knox said about the soggy winter, "The last six months have been unlike anything we've seen in the golf business."
He said Friday/Saturday/Sunday are critical days, but wet weekends continued "one after another," bringing down the numbers.
The weather woes not only affected how many people play but also maintenance schedules and course conditions.
Chilly weather for longer than usual, especially at night, inhibited warm-weather grasses from reaching their full potential as soon as golfers would like. Under normal weather conditions, locals greens are usually lush by around the end of March.
Over the winter golf courses work bunkers, appearance and things like light and air flow to the greens and tee boxes.
Women are a growing segment
Ladies golf is one of the fastest-growing groups.
While the U.S. Golf Association rates its championship tees as the most difficult in Charlotte, Knox said the course also has tees for golfers of all skill levels. There are diverse challenges, with some holes like a mountain course and others like a coastal one.
He said Verdict Ridge creates a lot of social golf opportunities. One practice is to pair up new members with golfers of similar interest and skill level, as well as night golf with glow balls and nine-hole opportunities.
He said the course just finished a new-addition fitness facility and soon completes a cart-barn construction project. The new structure will house golf carts acquired last fall: A fleet of GPS-equipped Yamahas with monitors, communication capability and terrain-sighting aids.
Perfecting the game
The National Golf Foundation statistics demonstrate how golf grew consistently for 20 years until about 2006, with a collective contraction since then of about 8 percent.
Numbers of rounds are down in 2018 compared to 2017, a decrease attributed to an abnormally wet year.
Some rural courses encounter trouble when they can't build and maintain the critical-mass numbers.
Newcomers typically have apprehension about the game's difficulty, time commitment and equipment. The emergence of Topgolf, a golf-themed entertainment center, has helped raise the game's profile.
Knox said there was recently a big party at Verdict Ridge, "We actually just celebrated the club's 20th anniversary."
He said it's rare to have the same owners for 20 years, as is the case with his family. Knox credits much success to the course's well-liked culture of friendliness and fun.
The 25 million golfers in the U.S., or about 8% of the population, are an impressive group. They have an average annual income of $95,000 and average age of 54, according to industry group American Golf.
They spend an average of $2,776 per year on the sport, making them an affluent and desirable demographic for luxury home builders. Developers and builders are designing and marketing their golf course properties in new ways.