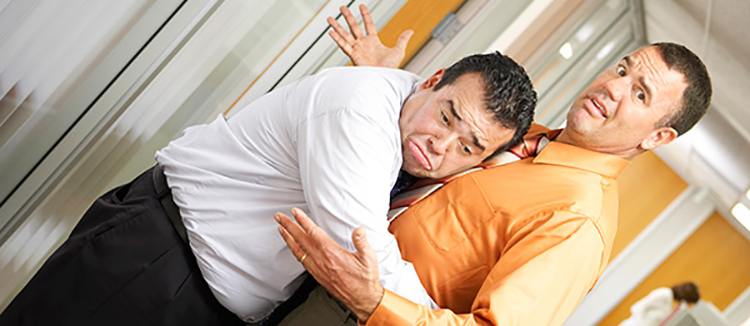 Leading with Grace
By Ginny Mackin. I made a big mistake in February of 1989: As the manager of media relations for NationsBank, I accepted an invitation to include then CEO Hugh L McColl Jr. in a feature on "toughest bosses."  I was sure I could influence the reporter from FORTUNE magazine to see Hugh as my teammates and I did. Tough? Sure. Compassionate? Yes. Loyal and inspiring? For sure.
But "nice" doesn't sell magazines. When the edition came out, there was Hugh, complete with story after story of being a bad-ass boss. I was doomed. The head of HR  was so angry he whipped the magazine across the room in my general direction.
I had made an error of judgment.
But what happened next taught me more about leadership than any one event in my working career. The leader of our division, Joe Martin, called me into his office. We were about to acquire another company.
M&A work was our favorite: We had a seat at the table with the bankers, lawyers and top execs. Joe knew I was being very hard on myself. But HR had not forgiven me. Joe then pulled me in TO lead communications for the acquisition.
He actually gave me a bigger assignment than I thought I was ready for.
Joe believed in me more than I believed in myself. He stretched and rewarded me when I was at my lowest.
It's a leadership lesson I have put into play with the teams and great people I have led since. Joe Martin is my hero. He was an incredible leader.
Which brings me to my five leadership lessons:
1) Work at a place where you can be you. Make sure a company culture – the values, the beliefs, the style, the company's purpose – aligns with you. You should be a part of a team or company that respects you for you. Every day you need to know that your skills, your values and your style are not just accepted, but rewarded.
2) Kindness and trust are not soft characteristics. Trusting your boss, your team and your company is as tangible as it gets. If you want a high-performing team, demonstrate your trust and respect for your team and their work. Make corrections, be as firm as you need to be.
3) Believe in others more than they believe in themselves, i.e. my Joe Martin story.
4) Beware the narrative. Pay attention to the story you are writing in your head about others. Pay attention to the story they are writing about you. Your brand matters. I have seen talented, loyal individuals ruined by "stories" others have created based on lazy assumptions about them—the high-potential woman who shifted her 12-hour day to 5 am to 5 pm who was not a hard worker because she left at 5.
5) Be accessible. Be the leader who walks around, engages with people at all levels, demonstrates authentic interest in the team. Your office may feel safe but staying there creates distance and erodes trust. Imperious leaders who create fear are doomed. They may keep their jobs, but their employees will not respect them.
.Leadership is ownership and accountability. Leadership is a choice. You own your brand, you own your success and you own the impact you have on others.
Next Steps:
Visualize yourself hugging your worst boss. Realize that he or she taught you more than all of the others and helped you create your own brand of leadership. You likely made a life choice as a result of an unhappy environment. You are stronger, better and more fearless as a result of that choice. Working against who you are requires exponential energy that is debilitating and unhealthy.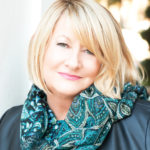 Ginny Stone Mackin is the principal of Grace & Stone Communications, LLC. Based in Cornelius, Ginny led communication functions at Ingersoll Rand, Duke Energy and Wachovia Corp. She also held management roles at Bank of America, CPC International and Bonwit Teller Stores. www.GraceandStoneComms.com