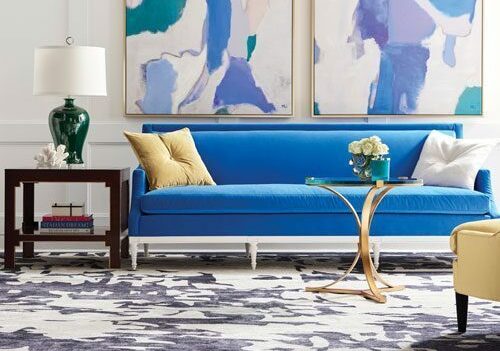 Dec. 3. Sherrill Furniture, a high-end furniture manufacturer, will create 90 new jobs in Conover with a $2.9 million custom upholstery production facility.
Founded in Catawba County in 1945, Sherrill Furniture is adding a fifth production facility and 140,000 square feet to its roster of upholstery and woodworking plants.
"Backlogs within the furniture industry are at an all-time high," said Thad Monroe, president of Sherrill.
Focus on production
The company is "100 percent focused" on reducing lead times for customers, he said, explaining the investment.
Salaries
While salaries will vary based on position, the average wage for all the new jobs will exceed the Catawba County average wage of $43,920. The total payroll impact for the region is expected to reach more than $3.9 million.
Incentives
A performance-based grant of $150,000 from the One North Carolina Fund will help with Sherrill Furniture's expansion in North Carolina. The One NC Fund provides financial assistance to local governments to help attract economic investment and to create jobs. Companies receive no money upfront and must meet job creation and capital investment targets to qualify for payment. All One NC grants require matching participation from local governments and any award is contingent upon that condition being met.
Partnering with the NC Department of Commerce and the Economic Development Partnership of North Carolina on this project were the North Carolina General Assembly, North Carolina Community College System, Catawba Valley Community College, Catawba County, Catawba County Economic Development Corporation, Western Piedmont Council of Governments and the City of Conover.
PHOTO: Lillian August is one of the Sherrill brands.