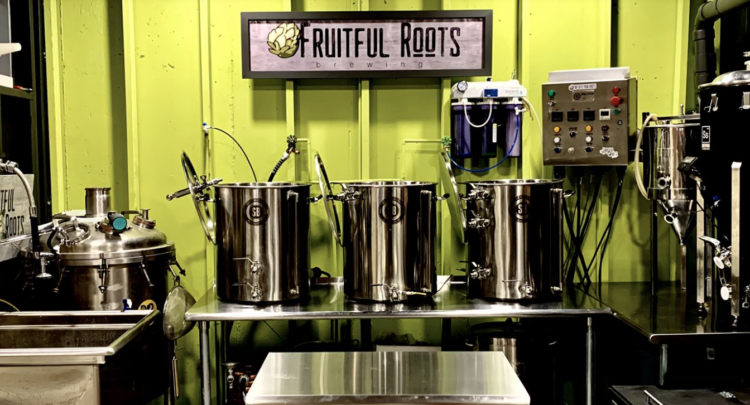 Sept. 29. Brothers Douglas Marion and Travis Marion and their wives Shannon and Chelsea, respectively, will soon close on three lots near the Food Lion on North Main. They are planning a 5,000-square foot taproom and brewery with a small kitchen and shaded patio.
The name: Fruitful Roots.
Groundbreaking will be in the first part of 2023 with the grand opening in the first quarter 2024.
Background
Travis Marion has brewing and corporate sales and marketing experience, while Douglas Marion has a finance, business and real estate background. Douglas, the owner of Cornelius-based Advanced Wealth Strategies, a financial advisory firm, said they will be hiring a head brewer.
The location is within walking distance of the new Cain Center for the Arts—a $25 million economic development engine in the center of downtown.
Vision
"We believe LKN craft beer drinkers will appreciate the vision we have for creating an experience through which community thrives, rooted in trusted connections and shared adventures." says Douglas Marion.
"We will …. create a truly unique craft beer retreat within downtown Cornelius," Douglas Marion said.