April 19. By Dave Yochum. A top figure in economic development and chamber leadership in North Carolina and Florida is taking a job as executive pastor at Connect Christian Church in Concord.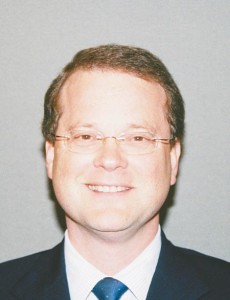 John Cox is the former CEO of the Cabarrus Chamber of Commerce and the Greater Naples Chamber of Commerce in Florida. He was a fixture in the top echelon of Charlotte and Cabarrus business for more than a decade before moving to Florida two-and-a-half years ago.
He will preach at the church on Sunday May 1. About 1,200 people attend worship at the church which is at 3101 Davidson Highway, west of downtown Concord and east of I-85.
"My career has been about building people and communities. This role is an extension of that," Cox said.
Cox and his wife Deanna have attended the church since 2001.
Cox was a popular, "very well respected and accomplished a great deal as the Chamber leader" in Cabarrus, according to Tim Vaughn, the 2016 chairman of the chamber. In Naples, however, he ran into trouble with an entrenched, old guard element and was terminated amidst plenty of dissent last year.
The Coxes moved back to Concord last fall.
Back in the day, he oversaw rapid growth in the Cabarrus Chamber as well as the Economic Development Corp. The chamber was a focal point of economic and political leadership as well.
At the same time he managed to chair the elders at Connect Church. During a vacancy in the lead pastor's role, he became the Sunday morning speaker from Aug 1, 2009 through Easter Sunday 2010 and accepted no compensation from the church—this, while heading up both the Cabarrus Chamber and the EDC.
Cox chaired the Search Committee which brought Jeff Hugus to Connect as Lead Pastor.
Cox has completed the course work for his Doctor of Ministry from Lincoln Christian University with a specialization in leadership. He has also served churches in Illinois and as the leader of the state evangelizing association in Georgia, where he also led a local chamber of commerce.
In his new role, Cox will guide, facilitate and coordinate the development and implementation of the strategic plan of Connect Church, including oversight of the financial administration as well as the director of the school.