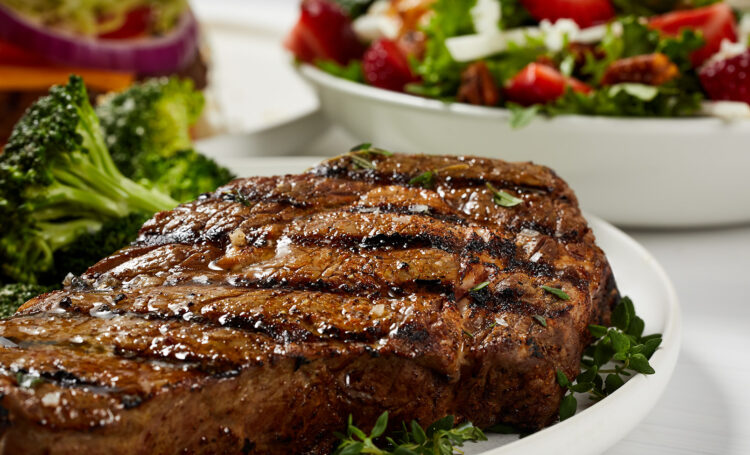 Oct. 29. Firebirds Wood Fired Grill will open Nov. 9 in 5,600 square feet of space in the new Birkdale Landing mixed-use development across Hwy. 73 from Birkdale Village.
The 21-year-old chain, based in Charlotte, launched in Piper Glen with a single location and has since has grown to 54 restaurants in 19 states.
The new restaurant will have a new look: Open, with floor-to-ceiling windows, lighter-toned woods, charred black brick, exposed steel and abstract artwork.
Birkdale Landing
The mixed-use project, developed by Fairway Investments, has more than 44,000 square feet of retail and 28,000 square feet of office space. Tenants include Shake Shack and Inizio Pizza.
New decor
Customers will have a view of the exhibition kitchen, wood-fired grill, and prominent brick fireplace. The restaurant will seat 136 in the dining room, and 34 on the enclosed patio.
"The vision that launched Firebirds more than 20 years ago remains the same today: offer a reliably excellent dining experience with flavorful, high-quality food and warmly professional service at a comfortable price, while putting down roots as an engaged neighbor in each community we serve," said Firebirds CEO Steve Kislow.
Hiring bonuses
The restaurant is opening in the midst of a labor shortage. Back- and front-of-house hourly positions offer health insurance, flexible hours and a $200 hiring bonus after training completion.