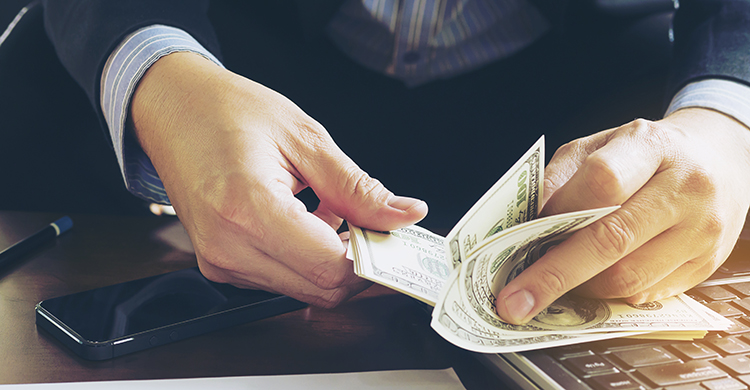 By Dave Yochum. New market share reports from the Federal Deposit Insurance Corp. show big gains in bank deposits in North Mecklenburg, particularly in Cornelius and Huntersville.
Between June of 2015 and June of 2019, deposits in Huntersville soared 56.7 percent to $1.29 billion. In Cornelius deposits rose 35.9 percent to $1.098 billion.
Davidson banks—there are only a handful—experienced far less growth: 10 percent to $268 million, according to the FDIC report.
More is on the way. Cornelius has given Chase Bank a green light to build a branch on 1.5 acres of prime property at the northeast corner of Jetton Road and West Catawba Avenue where a closed Rite Aid building now stands. Chase plans to demolish the pharmacy building and erect a new one-story 3000 square foot office with a two-lane drive through.
Less than a half mile west on Jetton, Select Bank plans a full-service branch in an existing building on the corner of Nantz Road.
"The Lake Norman area is a desired area," said William Hedgepeth, president and CEO of Select. Bankers have their eye on not just deposits and loans, but growth on into the future. It doesn't look like it's ending anytime soon.
"In Lake Norman you have a fairly large lake near a big growing city," said nationally known economist John Silvia. "You don't have that in a lot of places in
America."
In an exclusive interview with Business Today, he said the lake is a "phenomenal positive" from an economic development perspective, including net in-migration.
The demographics of people moving here are running toward higher income, many with two incomes.
"You're not bringing in a lot of the non-educated. In-migration here is very different from the immigrants that grew cities like New York City generations ago," Silvia said.
"You have diversified the economy so well," the economist said.
It's music to the ears of bankers like Jim Engel, CEO of Cornelius-based Aquesta, whose headquarters is a block of the billion-dollar banking boulevard also
known as West Catawba.
Based on new customers, Engel said the demographic moving here seems to have a strong component of business owners and professionals—that have "somewhat of a multiplier effect because then you have the service business and their employment too."
It's a different story from 2006 when Engel started the bank.
"You'd move here in order to commute into Charlotte. Now there are people moving here to work in Mooresville and Cornelius," Engel said.
Economist Silvia said over the next 20 years we "will see some blips—if there's a national recession we're not immune—but over the next 20 years were seeing continued growth…major new corporate relocations, that just fuels all the subcontractors and the service contracts it becomes self-perpetuating."
Bank Deposit Growth
28031/Cornelius       
2019 Total – $1098 billion
2015 Total – $808 million
Up 35.9%
28036/Davidson     
2019 Total – $268 million
2015 Total – $247 million
Up 8.5%
28031/Huntersville       
2019 Total – $1293 billion
2015 Total – $825 million
Up 56.7%