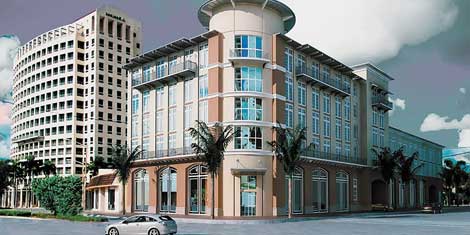 By Dave Yochum. Look for North Carolina's lower tax rate to provide a bigger boost to economic development in 2016, as the new 5 percent corporate rate takes hold this year. Michael Brown, a Wells Fargo economist based in Charlotte, says "we might start seeing a little more of a boost in a couple of years."
That said, there's still plenty of competition for new and expanding industry from South Carolina.
The Charlotte region is likely to continue to do better in the corporate headquarters department, while South Carolina has an edge in manufacturing, in part due to the availability of skilled labor, Brown says.
"Our strength is in the service sector, research and development, financial services, corporate headquarters and the operations in and around those," said Brown.
He forecast a good year for economic development:
The cost of living in Charlotte as well as north and northeast of Charlotte is recognized around the country.
The airport and the new intermodal complex plus ample land near the airport make Charlotte an ideal hub for shipping.
We are still a heavy manufacturing-centric area, with a skilled labor force.
The outlook for banking and finance is somewhat dimmed because of the weak deman for home mortgages.
"Our biggest challenge this year is not so much domestic consumption, but the challenge is growth in Europe and Asia. There is some risk to export activity to our local manufacturers that could impact our local area," Brown said.
He is not expecting outside gains in the clean energy sector in spite of the arrival of Alevo, the maker of giant batteries, in Concord. "It could be a game changer, but it's still just one company," Brown said. "I'm optimistic, but we have to see if they're successful and if that causes more of a clustering effect here."
We aren't at "that point where Charlotte is 'that place' for green energy and renewables; there are plenty of places that are doing similar things with electricity and battery," he said.
The metro area unemployment rate is down from 6.2 percent a year ago to about 5.5 percent now.
Brown said the rate of job growth will "downshift" later this year, but the "takeaway is the quality of the jobs is better; there are more full-time as opposed to more part-time jobs, a reversal of what we've seen over the past couple of years."
Overdue commercial real estate come-back looks like this year
Real estate, of course, has a lot to do with the local economy. The millennials are fueling that engine. San Francisco is attracting millennials as fast as you can say high-tech, but Charlotte is no slacker either.
"We're a lot better than off than other metro areas our size," says Wells Fargo Economist Michael Wolf. "It's all about young folks moving," Wolf say, explaining that the tech sector boom is supporting office and residential development in San Francisco.
Millennials are a larger cohort than the Baby Boomers, so a mood change amounts to a national movement.
Not yet ready for houses in the suburbs, the demographic is helping drive apartment construction, Wolf says.
Office construction is "just now" starting to kick in. The come-back has been delayed by the fact that companies were slow to let go of space during the recession. "But now they are filling up. I suspect over the next year you'll see the demand ramp up, in the next four quarters," Wolf says.
Charlotte's commercial vacancy rate is 17.7 percent, vs. 16.7 nationally. "Demand is picking up," he explains. Banking and finance jobs, a driver in both the local economy and office space, actually grew 2.1 percent to 76,920 in December of last year, from 75,320 in December of 2013. There will be a greater demand for close-in office space, good news for Uptown, not so much for Lake Norman and Cabarrus.
MetLife is bringing 2,600 jobs to Cary and Charlotte, thanks, in part, to up to $87 million in economic incentives. "That gets counted as financial service, that bodes well. Anywhere you have a concentration, that should feed on itself, it will atttrat others in similar fields," Wolf says.