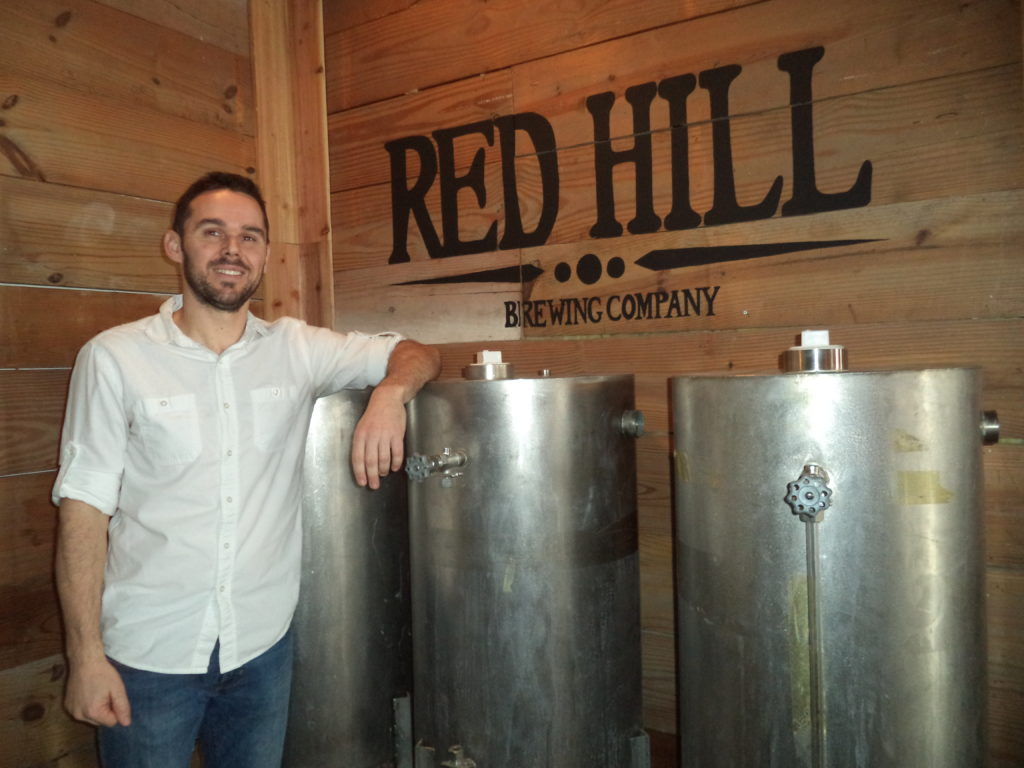 By Joe Habina. As a new restaurant owner in downtown Concord, Jason Pressley has a taste for competing for stomachs with other establishments in the neighborhood.
"In my opinion I would rather be in a cluster of really good restaurants," said Pressley, the owner of The Grill at 11 Union. "You get people to come to that area to eat. Then I'll worry about trying to get them in my doors."
If the city's mayor, Scott Padgett, is accurate with his assessment, Pressley opened his local sandwich, salad, and soup shop in a golden era for Concord development.
Citing the population's recent fervor for unique shops, urban housing, and the city's own nostalgia, Padgett says downtown is booming.
"We have never had more restaurants," said Padgett, who has served as mayor since 2001.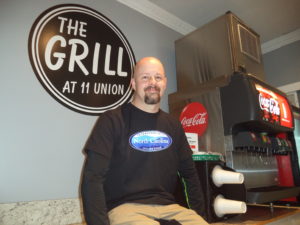 The Grill at 11 Union, which opened last Halloween, is one of more than a dozen restaurants and eateries in the three block-by-two block Downtown area bound by Church St. and Spring St. by the east and west, respectively, and by Cabarrus Ave. and Corbin Ave. to the north and south.
Of course the restaurants are supported and complemented by a mix of some of Concord's historic stores such as Neta's Children's & Ladies Ready to Wear, Ellis Jewelers, and Baucom's Shoe Store, and an eclectic collection of new, trendy shops like Red Hill Brewing and Escape Artist, both which opened in the last seven months.
"The same is probably true of retail shops," added Pressley. "You need places to serve the people in the area so you can get more foot traffic and a greater volume of people coming through looking to shop in that area. I think Downtown Concord has done that so far."
Diane Young, executive director of the Concord Downtown Development Corporation attests that a good sign of an economic upswing is the number of vacancies Downtown has. While it's not unusual for the area to have three or four vacancies, Young says there was only one empty store front as of the last week of February.
Pumping life into Downtown has been the city's thriving art scene. The Cabarrus Arts Council and The Cabarrus Art Guild attract people to downtown with their galleries and live music events.
Developers are in the midst of supplying the downtown's businesses will hundreds of built-in customers. The three-story, 26-unit Lofts 29 apartment building opened in late 2015 and four upper floors of the Hotel Concord are being developed into 40 apartments that will possibly be ready for leasing within the next 12 months.
Parking, sometimes influenced by the daytime activity of the Cabarrus County Courthouse and other governmental buildings, is the most prominent challenge to Downtown Concord. Conversely, occupied parking spaces may translate into more potential customers for businesses.
"If people really think about it and look around, the parking really isn't that bad," said Pressley. "You're only a block and a half from the parking deck. You're only a block from the municipal lot and nine times out of ten there's plenty of parking there."
Here's a look at three businesses, all  of which have opened in the past seven months, that are finding their niche in Downtown Concord.
Escape Artist is a new concept
Because of his 2,500-square-foot store front's proximity to a bail bondsman and an art gallery, Escape Artist co-owner Chris Heafner understands how people can sometimes confuse the name of his escape room game venue with the product of one of its neighbors.
Concord's never had anything like Escape Artist in which small groups of patrons work together to use clues, solve riddles, and open locks to escape from an enclosed room.
Players can choose one of three rooms from which to escape: The Hangover (the movie, not necessarily the morning after), Area 51 (think aliens), and Da Vinci's Office (as in Leonardo Da Vinci and his brilliant mind).
The activity can serve as recreation between friends and family or corporate team-building.
It is the first business venture for Heafner and co-owner Vincent Ragone. Heafner says they considered sites in Huntersville, Cornelius, and Mooresville before settling on Concord.
"When we saw how Concord was trying to grow things, we wanted to get in on it on the ground level," said Heafner. "Downtown Concord is really going to boom here with the things it has going on in the next couple years."
Heafner says that "80- to 95 percent of our business is first-timers" and that Escape Artist is trying to appeal to people in Concord and Kannapolis that "wish to stay out of Charlotte" when it comes to finding entertainment.
Heafner feels that recent warm winter weather has been a detractor but adds that business has steadily grown each month the shop has been open.
Escape Artist
78 Union St. South
Square feet: 2,500
Months in business: 7
Website: www.escapeartist.us
Red Hill plays hard to get to
The feeling one may get by finding Red Hill Brewing Company is not lost on its owners.
Although it has a Union Street address, patrons must first enter through a glass door in the back of the building that it shares with a CrossFit box and is accessible only through a parking lot off of Church St. Then, you open the red metal door to the right and climb a set of stairs to the loft-like room that is Red Hill Brewing.
"It's sort of a speak-easy we have here," said co-owner Chris Abney.
Abney, a first-time businessman, and partners Jeff Switalski, who runs CrossFit Unite downstairs, and Hunter Huss, who operates the popular Cabarrus Creamery on Union Street, agreed they wanted to grow their clientele "organically" through word-of-mouth and social media.
"We want people to find us on their own," said Abney. "That has the perception of being a challenge. Most people that walk up here say I couldn't figure out where you were. We spin it in a positive way. You figured it out, reward yourself. Have a beer."
Red Hill Brewing sells hand-crafted brews the operators make themselves. They also offer wines, made locally in Mount Pleasant, and cider.
The trio of operators call Red Hill Brewing their "third place" behind their homes and day jobs. Abney says the 3,000-square foot space is busy on the weekends and that business overall has grown each month.
"I like the fact that we're nestled right in between North and South Union," said Abney. "We have a different reach from some of the bigger breweries … I want people to be able to walk to our place, to ride their bikes to our place."
Red Hill Brewing
21 Union St. South
Square feet: 3,000
Months in business: 4
Website: www.redhillbrewing.com
The Grill: Ready for breakfast
Jason Pressley's grill is located only a mile from the restaurant he has owned and operated for the last 12 years: Wayside Family Restaurant, at 27 Branchview Dr. NE. It may be only a short drive but there's a world of difference between the two establishments.
The menu is mostly different, although you can order Pressley's mother's specialty homemade dumplings at both. And while Wayside is on the outskirts of town, Pressley says The Grill's clientele is unique.
"Being here for four months, it feels like it's more on the pulse of the town," he said. "You see and hear things in this location that I never really hear about down there (at Wayside)."
For the time being, The Grill is open only for lunch but Pressley says he plans on offering breakfast by summertime.
The Grill at 11 Union
11 Union St. South
Square feet: 2,000
Months in business: 4
Website: www.thegrillat11union.com