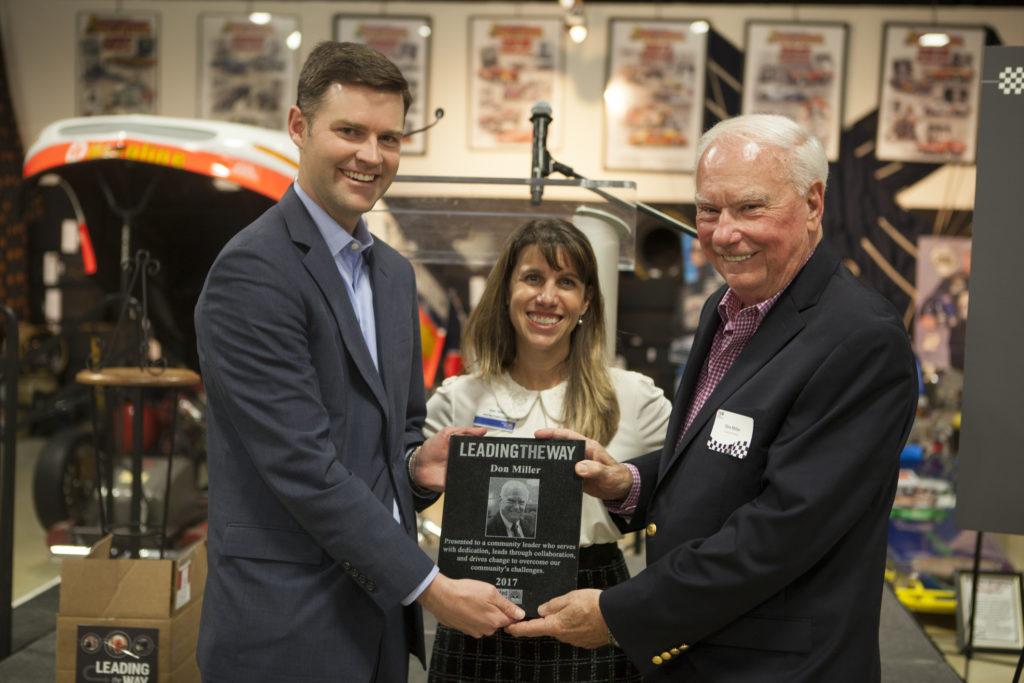 Racing legend Don Miller received the Leading The Way Award from the United Way of Central Carolinas at the North Carolina Auto Racing Hall of Fame.
The drag racer and NASCAR mover and shaker rose from humble beginnings to become Roger Penske's most trusted confidant and a mentor to a variety of NASCAR champions. He is best known as the co-founder, along with Roger Penske and Rusty Wallace, of Penske Racing South.
United Way's Mooresville/Lake Norman office held the event, which brought out fellow racing icons Bobby and Donnie Allison, Ray Evernham, Doug Herbert and Ryan Newman. The Leading The Way Award, established by United Way in 2016, recognizes "community champions who go above and beyond to support those in need."
Miller has long supported SCAN Iredell, a United Way partner agency, with the Stocks-for-Tots holiday fundraiser to fight child abuse. It has raised more than $1 million for children's charities.
"Our Leading The Way Award is designed to shine a spotlight on what's possible when you're driven to give back, and we hope Don's commitment inspires others to follow in his footsteps," said Keri Taylor, United Way's Mooresville/Lake Norman community director.