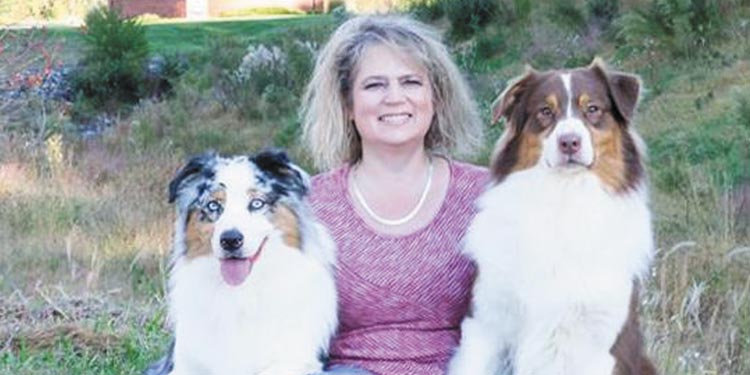 By Cathryn Piccirillo Sherman. Jodie Strait and Bayshore Stings Like A Bee  — also known as Stinger — received a Westminster Kennel Club Award of Merit in February. The three year old Australian Shepherd comes from a long line of champions whose bloodline is being preserved by the Strait family.
Strait and her husband Steve run a small kennel in Huntersville where there's more love than money. They're particular about who buys their pups.
"People who are making money breeding dogs are doing it wrong," Jodie Strait says, adding that profits go back into the dogs.
Stinger's stud fee just just to $2,000 from $1,800 due to the Award of Merit.
She bought Stinger's mother in 2010 from a top breeder and spent $10,000 to breed her, netting a litter of four puppies. The Straits kept two males, including Stinger, who has sired two litters; a third and fourth liter any day.
"Breeding and showing dogs is a rich persons' sport. You'll invest $2,000 to $3,000 before any puppies come to prepare the dog that's being bred. Then, I spend about $500 per puppy on their care from the time of their birth until their 8-week landmark. This includes everything from shots to microchips to organic food."
The Straits keep a small list of interested parties for their dogs.
Their companion puppies are $1,500; show dogs are $2,000 to $2,500. Before she sells any, Strait examines buyers over the phone, email and even Facebook. The process can last anywhere from six to eight months.
"What's most important is finding a dog with a temperament that suits the owner's lifestyle. A good friend of mine recently bought a show dog from me and he joked that it was easier to get a mortgage," she said.