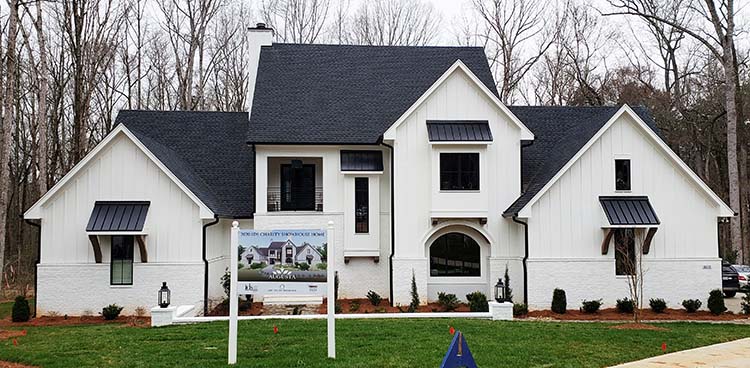 May 26. The Interior Design Society Charlotte Showhouse Organization is offering a pay-per-view video tour of their three custom homes in Davidson's The Preserve at Narrow Passage.
The event was set to debut in March but was canceled because of the novel coronavirus pandemic and is resurrected in the video format as a fundraiser.  The pay-per-view dates  run through Sept. 7. Tickets to the video tour are $10 and may be purchased on the showhouse website and social media platforms.
Click here for the video link.
The co-chairs of the  2020 IDS CLT Showhouse Organization are Starr Miller of Starr Miller Interior Design, Cornelius, and Audrey Clawson of Audrey Clawson Interiors, which has locations in Lake Norman and Connecticut.
This video endeavor will benefit Motor Racing Outreach, The Dale Jr. Foundation, The Hendrick Family Foundation and Operation Finally Home.
The Interior Design Society Charlotte Chapter partnered with three award-winning custom homebuilders: Ken Wrench of Augusta Homes Inc., Cornelius; Karl Plattner of Plattner Custom Builders in Davidson; and  Chris Hoffman of Southern Cottage Corp. in Lake Norman.
Each built a luxury home that showcases workmanship, custom designs and technology.