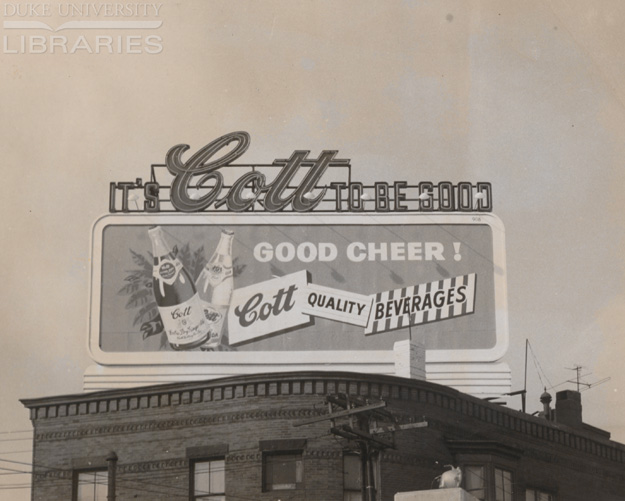 Aug. 4. UPDATED. By Dave Yochum. Cott Corp. is paying $355 million on a debt and cash free basis to acquire Concord-based S&D Coffee Inc., a mainstay of Cabarrus County business since 1927.
The price tag is about six times "post synergy" Earnings Before Interest, Taxes, Depreciation and Amortization, otherwise known as EBITDA in corporate finance.
Cott CEO Jerry Fowden expects considerable opportunities for synergy when the businesses are actually combined. "With S&D now part of the Cott family, we can further leverage cost efficiencies and growth opportunities across all the Cott companies," he said.
For at least two decades, US sales of full-calorie soda have plummeted. The soda business, which soared as Baby Boomers grew up, has lost its fizz.
While the S&D acquisition is part of Cott's strategy to enhance its existing home and office water delivery, coffee, tea and filtration businesses so that its "platform, operating strength and synergies can be leveraged, reducing Cott's dependence on the carbonated beverage business is also part of Fowden's plan.
Getting S&D on board brings Cott's "Better for You" beverage platform to over 65 percent of adjusted EBITDA on a pro forma basis "with carbonated soft drinks representing just 12 percent of adjusted EBITDA," he said.
In addition to producing private-label beverages for retailers, Cott also has portfolio of its own brands, including Cott, Vintage and RC outside of the United States.
Big Soda, big declines
While companies like Coca-Cola and Pepsico are gigantic in comparison, Cott is a $3.3 billion company that supplies private label carbonated soft drinks to Canada, the United States, Mexico, the United Kingdom and Europe. Thing is, the soda industry is shrinking.
The carbonated beverage industry continued to decline last year; overall sales of carbonated soft drinks dropped for the 11th consecutive year in the U.S.
Total volume declined 1.2 percent in 2015, worse than the 0.9 percent drop in 2014, according to Beverage Digest. Annual per capita consumption of carbonated soft drinks dropped to the lowest level in 30 years.
S&D part of the community
So Cott's acquisition of S&D makes perfect sense.
"After closing the S&D acquisition, we will have a leading position in the coffee and tea foodservice industry in North America, which is an excellent complement to our leading HOD water, office coffee and filtration business," Fowden said.
Ron Hinson, CEO of S&D, will stay on board, along with S&D's leadership team. He became president and CEO in 2000, succeeding Roy Davis Jr.
"In order to take the next step in our journey we wanted to find the right partner to support our future growth. In sharing our values and desire to further expand our category leadership in coffee, tea and liquid extracts, we found Cott to be the ideal partner for our business," Hinson said.
But gone are the days of a home-grown corporate titan like Davis Jr., the son of S&D founder Roy Davis Sr. A former member of the old Concord School Board, not to mention Rotary, Davis Jr. was a community leader non-pareil.
"Roy Davis was to coffee roasting what Fred Astair was to the dance floor. One without the other just didn't matter. The Cabarrus Regional Chamber awarded Davis with its highest award several years ago and rightly so. He created an economic base in this town as few others ever have," said John Cox, the former CEO of the Cabarrus Chamber.
Roy Davis Jr. passed away five years ago next month, leaving his wife Sue and two sons.