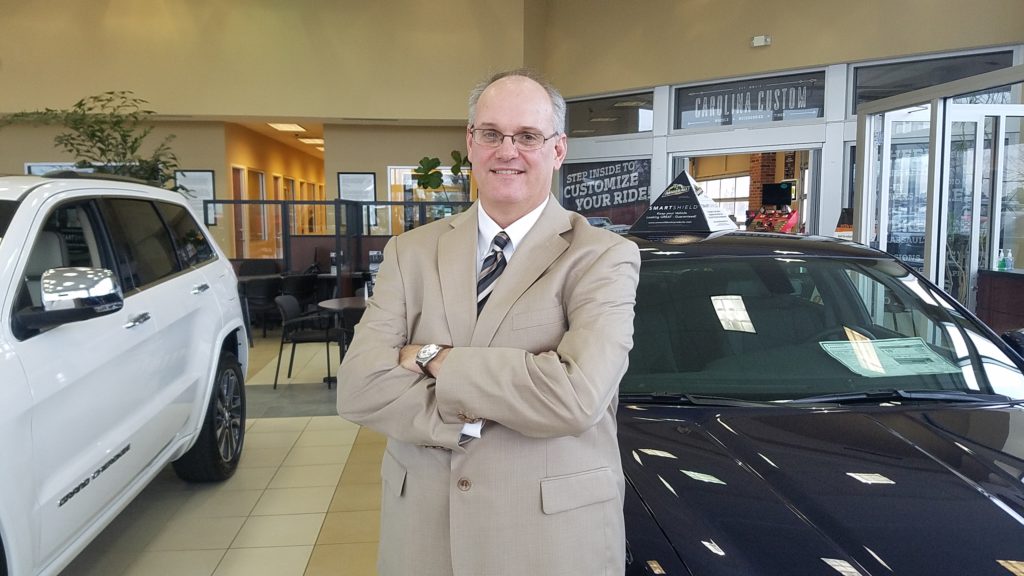 Craig Smith, ​g​eneral ​m​anager of Lake Norman Chrysler Dodge Jeep Ram, was recently promoted to ​s​ales ​director over the dealership and its sister store Gastonia Chrysler Dodge Jeep Ram.
Together, the dealerships sold 4,800 cars in 2016.
​He​ has been with ​the dealership​ since 2003​. "I'm looking forward to the new challenges presented by managing multiple dealerships and setting some new sales records​," the 22-year veteran of the car business said.
Lake Norman Chrysler Dodge Jeep Ram​ has 110 employees here, making it one of the largest private employers in Cornelius. The Gastonia operation has 80 in Gaston County.
Smith, who attended St. Andrews College, lives in Davidson with his wife Holly and two children.